Yosra Bahri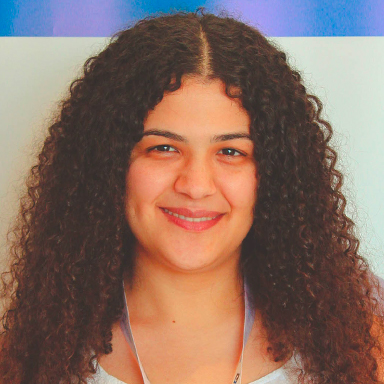 Yosra is a 31-year-old international relations graduate with an ongoing master's degree in political science, diplomacy and international relations. She is also a Lazord Fellow and project coordinator at Search for Common Ground Tunisia. Interested in international relations, she has visited the European Institutions and both the French Senate and Parliament. She believes that being a part of the Lazord Fellowship will help her to improve her skills and to be a helpful member of society.
Taher Qatanani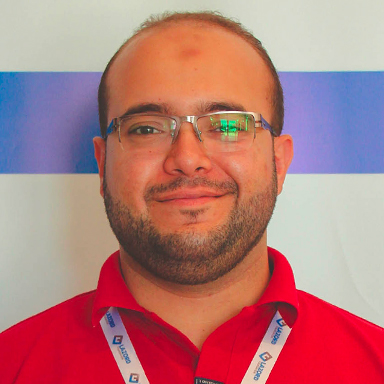 Taher is passionate about youth empowerment and personal development. He was a member of AIESEC in Jordan for 5 years during which he was a recruitment team member and team leader, a vice president of talent management, a member of the outgoing exchange team, and a member on other international teams. Through AIESEC, he participated in two exchange programs, one that took place in India and the other in Poland. He believes that continued learning is the key for success in life. In his free time, Taher always looks for learning opportunities to develop himself and to reflect that development on his community.
Shahd Almahameed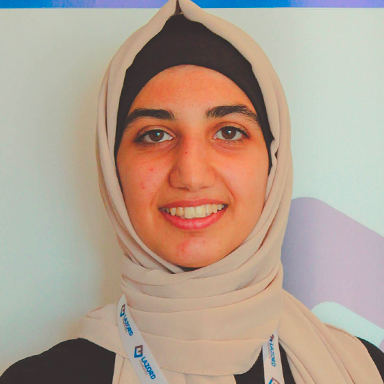 Originally from Jordan, Shahd is a dedicated learner who ranked fourth on Jordan's high school exam before studying Applied English at the University of Jordan. During her time there, she went on an Erasmus+ exchange program at the University of Cyprus, where she was involved in theater and fiction writing. She additionally participated in a teacher's literacy enhancement workshop at UCY Nicosia. Since then, Shahd has served as a Team Member at AIESEC before being promoted to Team Leader in the Outgoing Global Volunteer Programme. Shahd is also a Youth Ambassador of the Netherlands Education Group. She attended Introduction to Dialogue Facilitation by Sharing Perspectives Foundation. In her free time, Shahd writes short stories and poems, as well as about her personal experiences and travels on her blog. You might also find her watching videos of cats and pugs on YouTube.
Obaida Mohammad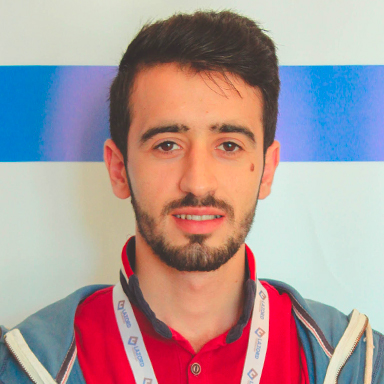 Obaida's passion has always been to develop and improve the quality of education in Jordan. As a big step forward he joined the Lazord Fellowship, and is currently working as a Youth Project Officer at Madrasati Initiative. He considers that one of his most positive qualities is his ability to see his mistakes and evaluate them early. You can always see the positive energy emanating from his eyes, even under the most difficult situations. His most distinguishing quality is perhaps his love for people and their differences, this being always reflected on his performance when working on a team.
Aya Al Khazale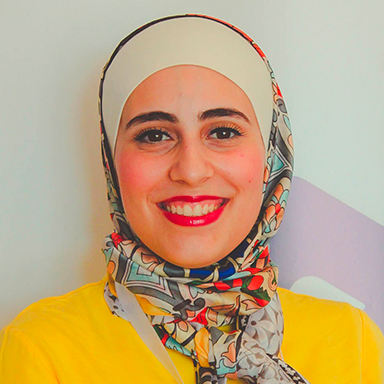 Aya has a B.Sc. in civil engineering from the University of Jordan. She has always loved being a part of the volunteer community. During college, she followed her passion for volunteering by participating in student committees, the student union, and any other volunteer-related activities. Her experience at the University of Jordan allowed her to become the successful engineer that she had always hope to be. Her dream is to become a positive changemaker in her community. When she learned about the Lazord Fellowship, she found that it was the opportunity that she was seeking to help her refine her skills, pursue her ambitions, and achieve her goals.