Renad Algorani
Renad Algorani is a psychology graduate with three years of experience working in psychology and youth empowerment. She is also a certified Social and Emotional Intelligence Coach by the International Coaching Federation (ICF).
Renad is the Executive Director of Circle of Hope for Mental Health Awareness. She is also a trainer and supervisor with Saaya Health (Saudi Arabian company).
During the Lazord Fellowship, Renad worked as a Youth Care Project Assistant at SOS Children's Villages. After graduating from the fellowship, she returned to the SOS to work as a National Safeguarding Coordinator at the national office of the SOS Children's Villages in Jordan.
Anoud Abulghanam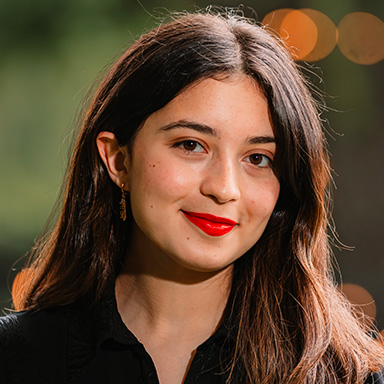 Anoud Abulghanam (also known as An Li in Chinese) is currently working in communications at Finn Church Aid, a Finnish NGO dedicated to providing opportunities for the livelihood of youth in Jordan. A firm advocate of trying new things and being a little spontaneous, Anoud decided to pursue a degree in Chinese, start her own chocolate business from home, and travel to the USA through a Women's Leadership Program. This comes from her belief that trying is better than not, you don't have to have things figured out 24/7, you should do what you love with love and that your mental health and wellbeing is a top priority. In her free time, Anoud loves to read (to romanticize her life and pretend she's a fictional character), bake, go on walks and study Chinese.
Ahmad Bani Mostafa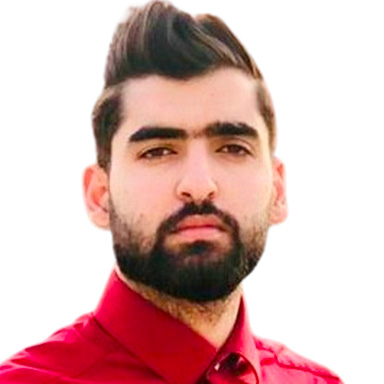 Ahmad is a results-oriented mechatronics engineer who has achieved academic success. He also has a good track record of leadership, monitoring and evaluation, as well as data analysis. He is highly motivated to launch his path career in project management, entrepreneurship, and engineering.
Born and raised in Jerash, Jordan, Ahmad is enthusiastic and eager to help make the world a better place, regardless of how small each step is, because every step matters. He decided to apply for the Lazord Fellowship, because its vision and scope align with his, as he believes that the fellowship will definitely widen his vision and enhance his skills in civic engagement, which will allow him to serve his community.
Ahmad loves communicating and connecting with others as he sees that you learn more from experiences and interactions with others. He dreams of reaching a position that will enable him to use his skills for the benefit of his community. A quote that sticks to his mind is, "We make a living by what we get, but we make life by what we give."
Liliann Saudi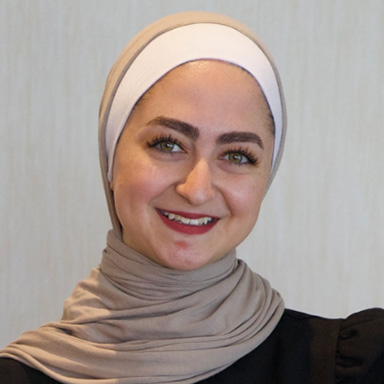 Through the Lazord Fellowship, Liliann is a research assistant at West Asia – North Africa (WANA) Institute, where she is a part of the Like-Minded CAAC Working Group – UNETCHAC. Liliann has a bachelor's degree in political science from the University of Jordan. Her last internship was at the Ministry of Foreign Affairs and Expatriates in the media field, in which she was responsible for writing daily and weekly news reports, and assisted more than one research project. She had the opportunity to be the stenographer in the Jordan-EU Association Council-14th session. She is also a volunteer at Global Humanitarian organization. She was an intern at Friedrich Ebert Stiftung, where she attended a lot of trainings and workshops like human rights, climate change, communication skills, dialogue skills and social justice. She was a volunteer at the King Hussein Cancer Center and Foundation (KHCC-KHCF). Lastly, she was an intern at New Tactics in Human Rights-Center for Victims of Torture, where she completed the online course on, "Strategic Advocacy: Planning and tracking advocacy campaigns."
Rand Alkhushman
When Rand was 14, she developed an interest in environmental issues and youth engagement in general. She was a part of a recycling project that raised awareness among individuals, especially young people, in her community about the importance of recycling. Following that, she decided that she wanted to pursue a career in the environmental field and went on to get her bachelor's degree in Water & Environmental Engineering.
She did a lot of volunteer work relevant to her subjects of interest, which include youth, climate change, and women's empowerment, during her bachelor's journey.
This adventure is still ongoing for Rand, as she is working to raise awareness about climate change issues in Jordan. As part of this mission, she is currently the program coordinator for a STEM and Green Lab program with IREX as well as the leader of the Youth4Climate Initiative, a collaboration between ActionAid Arab Region, Drabzeen, and Global Platform.
Abdelrahman Rayeq
Abdelrahman joined Generations for Peace (GFP) in October 2021 as a programmes coordinator. His central role involves supporting the implementation of Maharati Leadership Programme, Youth Peace Programme and Security Project and Climat Action Programme in Jordan, organising trainings, meetings, events and helping to prepare and provide inputs for monthly and quarterly reports for donors and partners. He also works closely with ILD to learn and assess programmes' input, outputs, outcomes, impact and sustainability.
Originally from Jordan, Abdelrahman earned his bachelor's degree in Mechanical Engineering from Al Zaytoonah University in 2019. Before joining GFP he worked as a Training Coordinator at Jordan Paramedic Society. In his role he was responsible for all training development projects for the Ministry of Health personnel. He also has experience working as freelance. He is knowledgeable in training of trainers, British parliament debate skills, and project management of development in civic, social and political organizations.
Abdelrahman is motivated by his desire to empower community members to drive positive change and improve their realities. He is interested in eradicating violence and social injustice issues. He also believes in the importance of introducing new methods and approaches that can create lasting positive change in the world.
In his spare time, Abdelrahman enjoys spending time with friends, travelling, cycling, and acting.
Manar Abdullah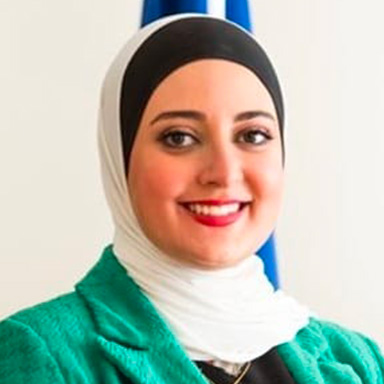 Manar Issam Abdullah is a passionate soul, a dedicated humanist and an ambitious civil engineer who graduated from the University of Jordan. She has always been involved in organizing and facilitating educational and charity projects with the goal of making the world a better place in mind. Moreover, during her university years she participated in different charity activities with several foundations, but her official journey started when she became a lead coordinator at The Camp of Gaza Support Campaign (TCGSC) to help the camp residents, especially disadvantaged children and adolescents, to achieve better education, to elevate their local health awareness levels, and to gain essential life skills.
This experience allowed her to improve her skills in leadership, adaptability and strategic planning. She has always aimed to become an agent of change in the fields of child's rights, education, women empowerment, and supporting the welfare of refugee communities. Furthermore, stemming from her belief that music is a universal language that brings humans closer, she studied and practiced to get her 'oud' instrument diploma.
She worked with Madrasati Initiative for almost two years to help improve the physical and educational learning environments of Jordan's most underprivileged public schools.
For eight months, she worked hard on the Lazord Final Research Project titled, "Period Poverty among Women in Poverty Pockets in Mafraq Governorate, Jordan," a project that was the first of its kind in Jordan and the Middle East. Her group won at the national competition, and were qualified to compete at the regional competition.
Manar has started a new chapter in her life by working with the Embassy of Ireland in Jordan to help improve educational learning environments across Jordan and promote the annual Young Scientist and Technology Exhibition (STEM-related) in Jordan, which was launched in Ireland over 50 years ago. All of these aspects and experiences have aided her in becoming the person she is today.
In addition, Manar is responsible for the green team at the Embassy of Ireland. Green team has started setting yearly reviews to get baselines to understand what is needed and how to improve on aspects in both the embassy and the residence.
Most recently, Manar worked on a position paper, "The Effect of Climate Change on Agriculture Sustainability in Jordan." She was the moderator and the main speaker who presented this paper to the Minister of Agriculture as well as the Minister of Environment in Jordan.
Mallak Bani Mustafa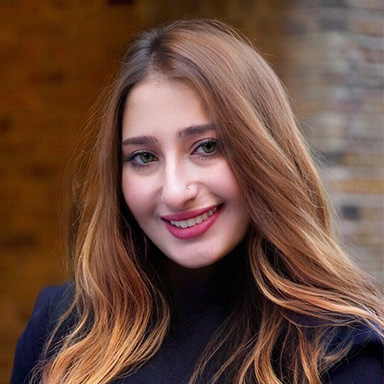 Mallak is an engineer, social entrepreneur, and co-founder of SHABABIT, a digital tool that promotes knowledge about and from youth-friendly services (YFS) in the Middle East and North Africa (MENA). For five years, she served in the area of sustainable-focused innovation in Jordan, the Arab region, the EU, and the UK, assisting 40 startups from a vulnerable region in launching their businesses from the ideation phase, with the goal of promoting sustainable economic development and decent work. She was awarded a TOTAL prize, the Hult prize, for her renewable energy invention in biodiesel production. She is a STEM Ambassador and a Siad Foundation Alumna, in addition to being a Lazord Fellowship Alumna.
She is certified in project management from Red R UK and MDF with three years of experience. Her 550 national and international volunteer hours were devoted to SDG 8, 5, and 11 through TEDX, UNLEASH, SUSSEX University, Anna Lindh Jordanian Network, Solyia, and Erasmus+, in addition to IAESTE in the Czech.
Nihad Zeidan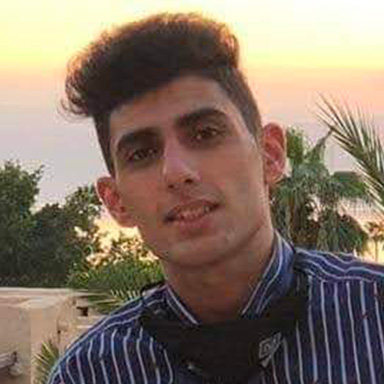 Nihad studied Business Administration and graduated from the Hashemite University with honors. He is passionate about technology and a strong believer in his ability to create an impact and inspire positive change.
Throughout his university years, he worked and volunteered in many civil society organizations and programs.
Nihad truly believes in the importance of self-development and continuous learning; thus, he always works on his knowledge and skills.
He joined one of the most unique programs, Lazord Fellowship, that equipped him with various soft skills and helped him to discover not only civil society, NGOs and the humanitarian field but also himself, and allowed him to work in different areas such as monitoring and evaluation, conducting a research and many more that indirectly helped him to discover his passion in tech.
Therefore, he studied full-stack web development at LTUC – ASAC under one of the most powerful tech boot camps in Jordan in collaboration with Code Fellows Academy and is currently working as a software developer.
Yosra Bahri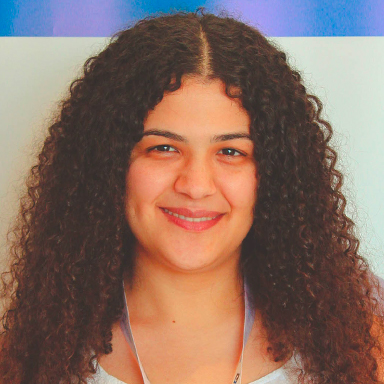 Yosra is a 31-year-old international relations graduate with an ongoing master's degree in political science, diplomacy and international relations. She is also a Lazord Fellow and project coordinator at Search for Common Ground Tunisia. Interested in international relations, she has visited the European Institutions and both the French Senate and Parliament. She believes that being a part of the Lazord Fellowship will help her to improve her skills and to be a helpful member of society.