Yara Osman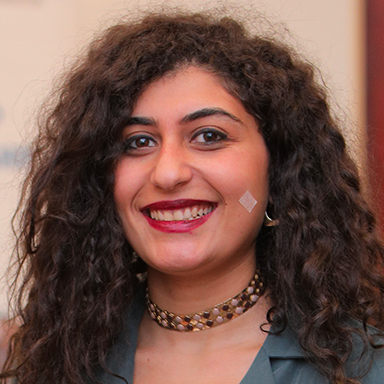 Yara started working in sexual and reproductive health and rights (SRHR) as a local officer in her university where she held several on-ground campaigns for two years. She later became the national officer assistant, during which she was the focal point for the International Federation of Medical Students Associations (IFMSA) and delivered workshops in several universities. She continued her work on an international level as a development assistant where she handled the approval and evaluation of all SRHR workshops globally, as well overseeing a small working group that created a manual for HIV advocacy and educational training. Lastly, she became the regional assistant of SRHR, where she worked with 13 countries in the MENA region. She executed 5 digital awareness campaigns, oversaw a 3-day regional meeting, delivered workshops and activated two new countries. Through the Lazord Fellowship, she is placed at UNAIDS as the Partnerships and Resource Mobilization Assistant.
Mohamed Basher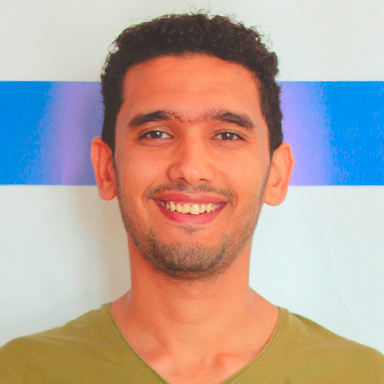 Mohamed is a training specialist with five years of experience, having been a trainer and cultural manager in many countries like Germany, Jordan, Tunisia and Egypt. Due to his multicultural working and living experiences he has high intercultural sensitivity that he is able to apply to his work. He has extensive experience in education and the development field with national and international NGOs, with particular emphases on organizational development, building leadership models, educational startups, business/corporate development and capacity building. He constantly aspires to be part of a community that aims to develop sustainable solutions. Through civic leadership his experience has enabled him to operate social projects, empower local communities, and implement resourceful solutions for a more inclusive community. Over the past four years he has participated in many programs aiming to achieve sustainable development in Egypt through educational, environmental, and social development aspects.
Ghaida AlQudah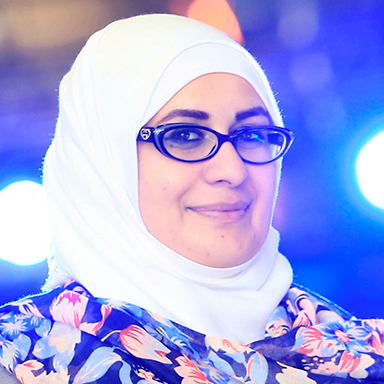 Ghaida has over six years of experience working with nonprofit organizations in the area of youth development and engagement with a focus on civic education and youth employability. She has actively participated in community development activities and campaigns; Ghaida worked on a youth-focused mass media campaign with UNESCO Amman Office and other national campaigns with UNFPA Youth Network in Jordan. Through her work she has facilitated around 100 sessions on democracy, human rights, gender, and conflict resolution. In addition, she has trained youth on advanced advocacy skills to influence the public discourse by well-organized grassroots campaigns.
Ghaida has attended several trainings and workshops in the MENA region and Europe on the topic of civic engagement, debate, local governance, and strategic planning. She is currently working at a youth empowerment program for crisis-affected Syrian youth in Jordan with an INGO, providing learning pathways to improve livelihoods, increase social engagement, and further education.
Ghaida endeavors to support youth to become active citizens, and to provide them with the knowledge and tools they need to contribute positively to their communities.
Nourhan Refaat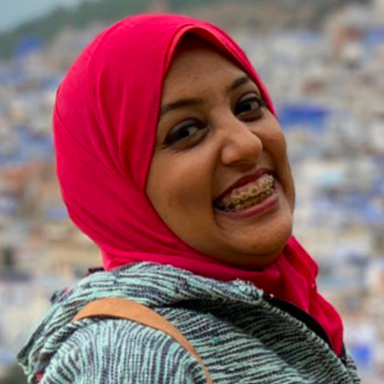 Nourhan graduated from the English department at the Faculty of Education at Ain Shams University. She believes that the development field consists of work by the people to the people. Nour works from her heart. She works for youth empowerment on many levels by working with different INGOs. She defines herself as adventurer who seeks to discover this world, but according to her, the best adventure that anyone can ever experience is to discover oneself. Nour started her career very early during college. She thought that she was working to help people and to satisfy their needs, but what she discovered was that work feeds one's soul and make each one of us more human. She loves talking with people from different backgrounds, experiences, and nationalities. Everyone has a story that deserves to be heard. You can find Nour working with youth of varying ages, helping them to map out their future by determining their needs and assets.
Hana Ziyad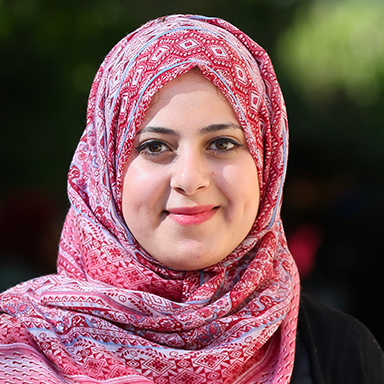 Hana is a debater and development engineer. She is passionate about youth empowerment and  entrepreneurship. She believes that spreading a culture of dialogue and accepting others are key in community work.
Nour Ramadan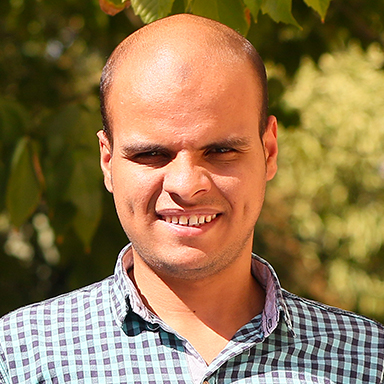 Ehab Gamal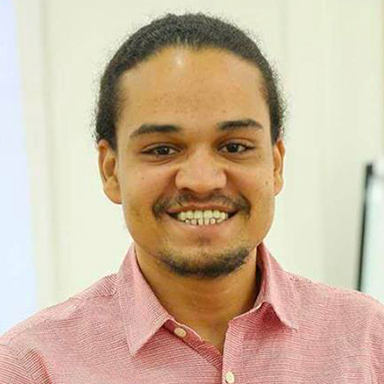 Ehab is 27 years old, and is currently the youth programs and popular engagement assistant at PlanBørnefonden International Denmark. He has been working in civil society since 2008, and is committed to just social development and inclusive change. He started his career in civil society by co-founding Ruwwad Egypt, where he was the director and project officer for youth empowerment from 2014 to 2017.
In 2012, he received his bachelor's degree in law from Cairo University. In 2013, he was awarded a diploma in civil society and human rights from the Faculty of Economics and Political Science at Cairo University. He has studied, and been mentored in governance transparency and accountability, community facilitation, and youth leadership, receiving certificates from the Coady International Institute of St. Francis Xavier University in Transparency, Accountability and Governance (2013) and Global Youth Leadership (2016).
In 2013-2014, he was the recipient of the Lazord Fellowship Egypt.
He is a co-founder of the Mesaha Foundation for Community Development and a member of the management board of NGO "Al-Amlany El-Gamila" (Beautiful Wishes) for people with disabilities. Ehab is also a member of the Goethe Institute regional team of trainers for civic education.