Beshoy Magdy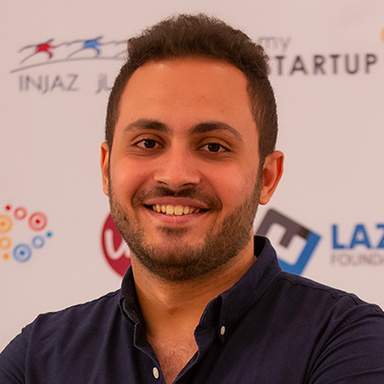 Beshoy received his bachelor's degree in civil engineering. During his time in college he volunteered in different activities like ENACTUS, as he believes in the power of entrepreneurship and its positive impact on people's lives. He represented his country in international programs focused on gender and environment in Japan, Vietnam, and Malaysia, which gave him a new perspective on global challenges.
He saw that the Lazord Fellowship was an exceptional-just-in-time opportunity to explore civic engagement on a deeper level. Through the fellowship, he is placed at USAID, working on a program that seeks to provide safe work environments for women in Egypt and to change private sector policies to be more inclusive for women.
If Beshoy had a superpower, he would like it to be the power to make people accept each other and live in peace.
Asia Alsadawi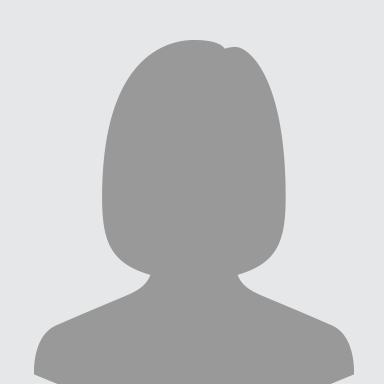 To empower others, you should be strong, dedicated, confident, and have hope. All of us have the potential to bring about change but need a little push to start, great effort to continue, and no way to end.
Amal Abdelmoneim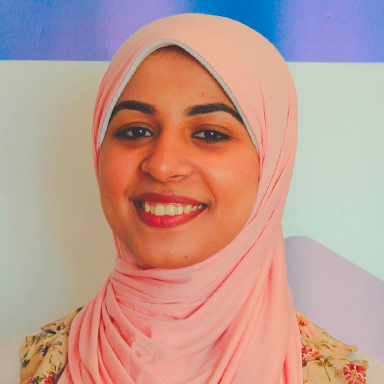 Amal hails from Beheira Governorate in the Egyptian countryside. She is interested in development and wants to be part of changing her society and country. She sees that the potential for change lies in the hands of young people. She has been active and experienced in the field of education. Throughout her life, she has faced situations that have helped her discover her passion in this field. She believes that life always fascinates her with challenging situations that shape her personality, change her thinking, and make her become a more rational person. Her father gave her the tools she needed to fight for what she believed in; she learned that work was not only for men, but also for women.
In 2015, Amal volunteered for 11 entities, including local and international development institutions, charities, student activities, and youth initiatives. In 2016, she launched her, "step by step," initiative to empower youth from Beheira Governorate for college life and to prepare them for the job market thereafter. In late 2016, she discovered that she was interested in all aspects of empowering women and defending their rights. Through Y-PEER Egypt and Save the Children, she trained more than 4,000 people of both sexes on issues of gender-based violence. She has travelled to 16 governorates in Egypt to raise awareness of development issues such as education, peace building, reproductive health, adolescent health, and youth rehabilitation for the labor market between provinces, cities and rural areas. In 2017, she was accepted as a participant of a training that was organized by the German Foreign Ministry, on project management and the empowerment of girls in Germany . She was selected as the role model for girls in Beheira Governorate and was invited on the Alexandria Channel on Egyptian TV.
Amal has obtained many volunteer and scientific experiences and expertises through her affiliation with 4 different universities. She graduated from the Faculty of Sharia and Law at Al-Azhar University; she obtained the diploma of non-governmental organizations at the Faculty of Politics and Economics at Cairo University; she is currently in her first year of her master's in public policies and evaluation of development projects at the Faculty of Commerce of Assiut University; and she is a fellow of the Lazord Fellowship at the American University in Cairo.  Thanks to her job placement through the Lazord Fellowship at CARE International, Amal is continuing her career in empowering women of different nationalities and defending their rights as she works with CARE's Women's Rights Program.
Raya Al-Momani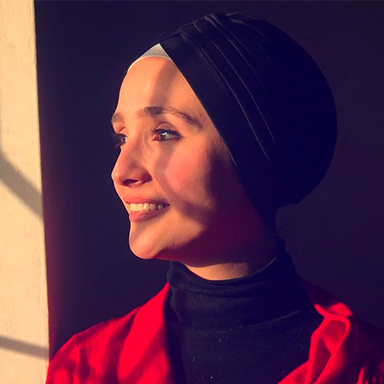 Raya received a B.A. in development studies from Philadelphia University, and is currently pursuing a master's in women's studies from the University of Jordan.
Raya started in civil society by volunteering for five years with NGOs. She now has three years of working experience with local and international NGOs such as UNICEF, NRC, BASMA, INJAZ, and Better World.
She has represented Jordan in several European countries and given training courses in different Arab countries. She loves volunteering and working with creative youth.  Raya is a leader whose skillset and interests are multifaceted: she is a trainer and facilitator: she is skilled at public communication, marketing, and project writing; and she is interested in women's empowerment, children's rights, and education.
In addition, Raya is an inventor, and has an idea for an invention that would help disabled people be mobile without having to use a wheelchair.
Rajaa Jumaa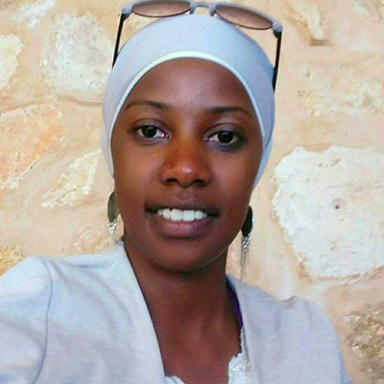 Rajaa is 29 years old. In 2012, she  graduated from the University of Jordan, where she studied business economics and then joined the vocational training center. She took a secretarial course and then worked for the Jordanian Hashemite Fund for Human Development (JOHUD) through the Lazord Fellowship. After that she worked as an administrative assistant. She finished her last job five months ago, and is currently looking for a new opportunity.
Duaa El-Shafey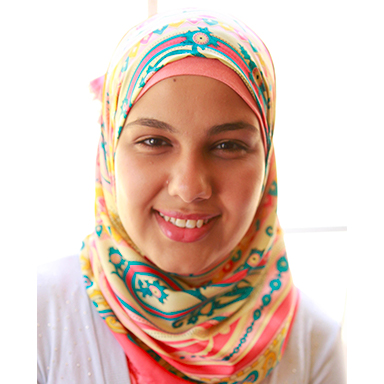 Duaa grew up in Dahshur, a village on the outskirts of Giza, Egypt. Inhabitants of this historical village live traditionally; they receive their religious teachings from local mosque sermons and clergy. Duaa joined the Azhari education system after the opening of the first school in Dahshur in 1999. Her father supported her joining the Azhari education system as he believed that Al-Azhar was an authentic moderate institution for Islamic studies. Al-Azhar has played a crucial role in civil society by evoking many questions related to women's issues along with other questions pertinent to modern times.
In September 2016, Duaa joined the Lazord Fellowship, through which she was placed at the Daal Center for Religious Research and Media, and worked with Believers without Borders. Her responsibilities included supervising religious affairs, managing seminars, compiling scientific research, and regularly publishing articles on Thewhat website.
After reading al-Sakhawi's book ad-Daw' Allami", Duaa felt the need to gain more legal knowledge, and got an internship at the Law and Society Research Unit at the American University in Cairo. This experience gave her great exposure to Islamic family law and its intersections with women's issues. Constantly seeking new knowledge, she then wanted to understand more about how these issues are handled legally from the perspective of Islamic law (fatwa). Islamic jurisprudence is interpreted to achieve justice among the members of society, taking into account gender. She, thus, pursued postgraduate studies on the anthropology of the fatwa. She plans to continue her studies on the history of the development of fiqh and fatwa and how they deal with women's issues in particular.