Ghazoua Selmi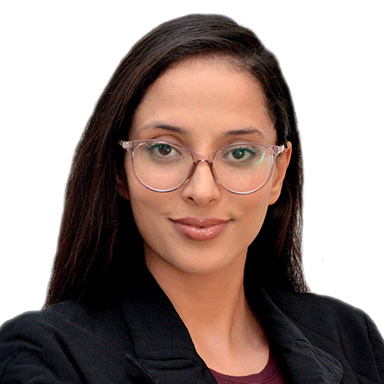 Ghazwa is from Kairouan, so she moved to Tunis to pursue the Lazord Fellowship. This choice was a little bit irrational from her side because she resigned from a job, had to leave her family and try to adapt to a whole new life. However, it's been worth it because she is doing things with passion. She is willing to learn and earn a well-reputed career with an international organization like Soliya, where she is placed through the Lazord Fellowship.
If Ghazwa had a magic wand, she would give every one the right to receive an education, and she would eradicate wars and famines.
Duha Abu Omair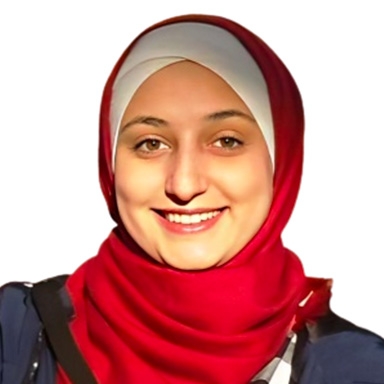 After graduating from the University of Jordan in 2019, Duha joined the Lazord Fellowship Program, which gave her the opportunity to network, and the leadership and guidance to continue to grow and make an incredible impact on the community. After that she worked as an Italian language teacher, presenting her own intercultural experiences and enhancing students' intercultural and global competencies. Currently, she a senior compliance officer at Amazon, where she is demonstrating the best of her leadership skills.
She believes that fostering intercultural understanding works as a foundation of peace and justice. When peace-building and humanitarian work calls for conflict resolution, intercultural competence is required to develop culturally sensitive and appropriate solutions. It is important to develop our intercultural competence, which is linked to empathy to help us to understand others and see the world from their perspective through listening and observing, critical thinking, flexibility, conflict resolution skills, and tolerance of ambiguity.