Montassar Bellah Jaaouene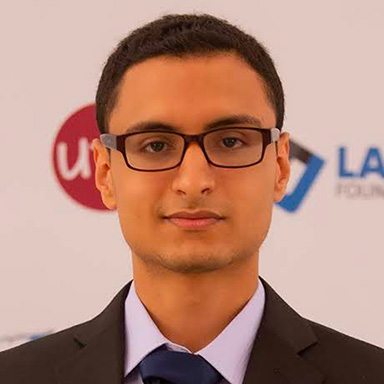 Montassar Bellah has a bachelor's degree in public law and political science from the University of Tunis Manar. Nonetheless, he dodged working in the legal industry as he opted to further his studies in a master's program in the field of science and technology policies. He is expecting to receive his master's in December 2023.
Montassar was happy to have been accepted to the Lazord Fellowship because he thought it was the best opportunity to improve his professional skills. Through the fellowship, he was placed at the Tunisian Center for Social Entrepreneurship (TCSE) as a data analyst and communications department assistant.
When Montassar is not at work or university, he loves to spend his time jogging or reading books and mangas.
Khedr Wanas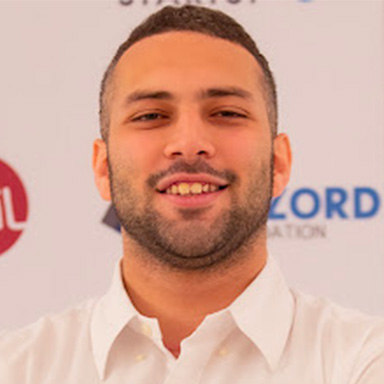 Khedr received his bachelor's degree in economics from Cairo University. He has strong belief in the power of knowledge and how it can contribute to change the reality. His professional areas of interest focus on social entrepreneurship, social development, behavioral economics, public policy, economic empowerment and gender.
He currently works as research assistant at the regional search and selection team at Ashoka Arab World. Khedr contributes to the search and identification of leading changemakers across the the MENA region. Moreover, he supports them to showcase their work and scale their impact.
Khedr published his first peer-reviewed publication for his work in behavioral economics in August 2021. As an undergraduate, Khedr co-founded the first student-led debate initiative in Cairo. In addition, he was selected to be the president of one of the elite student activities at Cairo University, Model of the Egyptian Stock Exchange (MESE).
Along this journey, Khedr has acquired a multidisciplinary set of skills, including but not limited to: research, facilitation, data collection/analysis, economic analysis, and visionary leadership. In the long term, Khedr aspires to design evidence-based policies and interventions to address the complex community challenges.
"Knowledge is not power, it is only potential. Applying that knowledge is power." – Takeda Shingen
Bilel Mansouri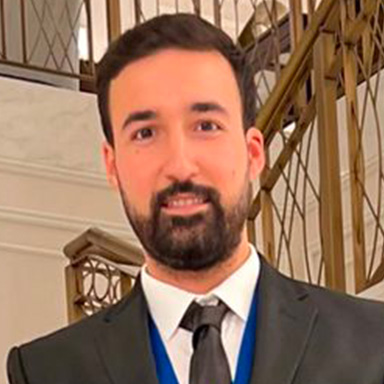 Bilel has become a different person since he has understood that life is in a constant state of change. Embrace it because it's inevitable. You change either to stay ahead or to catch up. Change will not come if we wait for some other time or other people. We are the ones we've been waiting for, to inspire others to dream more, learn more, do more.
His journey with the Lazord Fellowship has taught him how to manage more than projects. Now he is responsible for managing his life as well. He lacked an environment in which to gain experience, but now he is creating one and betting on his future every day.
Mennatallah Eissa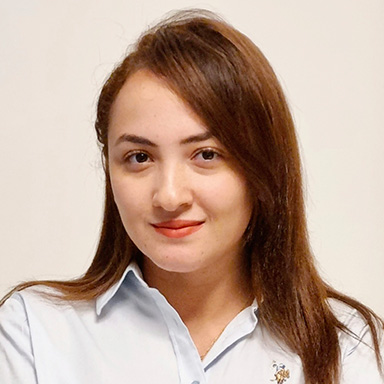 Mennatallah is an impact-oriented professional working in Edtech and social entrepreneurship sectors with a passion to curate learnings journeys to empower and upskill young people. For the past five years, Mennatallah has worked with global organizations such as Ashoka, British Council, and Erasmus+ to design and fundraise for sustainable, applicable, and innovative programs for youth-led social enterprises across the Arab region. Besides this, Mennatallah has been consulting startups and SMEs to scale their educational technology solutions to advance the learning journeys of thousands of students in Middle East and Africa. Currently, Mennatallah is working as a Program Coordinator at McKinsey & Company.
Aya Sabry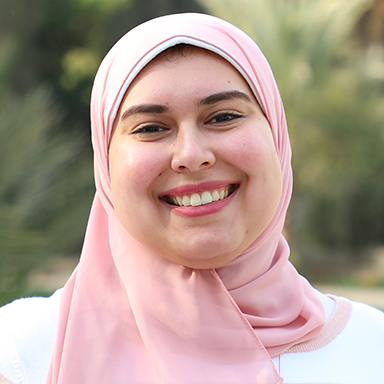 Aya is the regional fellowship program officer at Ashoka Arab World. Her work involves supporting Ashoka Fellows, who are the leading social entrepreneurs in the region, to expand their work and scale their impact. In 2017, Aya was recognized as a Professional Fellow by the US Department of State and worked in the Mayor's Office on Volunteerism in Washington D.C. Her main expertises includes strategic planning, monitoring and evaluation, dialogue facilitation and graphic design. Aya has a bachelor's degree in applied arts and upon graduation, she was awarded the Lazord Fellowship from the American University in Cairo, due to her deep passion towards pursuing a career in the development field. She also has a diploma in NGO management and a diploma in liberal arts and sciences.
Omar Mostafa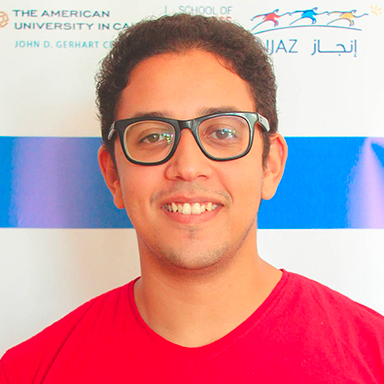 Omar is a Lazord Fellow who was placed at Yomken.com as a program coordinator. He is a veterinarian and hopes to initiate his own social enterprise in the veterinary field to further develop this sector. The aim of this enterprise would be to deal with societal and technical challenges in the daily lives of veterinarians that hinder the development of veterinary medicine, which in result has a negative effect on animal health in Egypt.
Omar has always been interested in civic engagement represented in NGOs and organizations that have a real impact on the society. In 2018 he founded the first community for Egyptian veterinary students through the International Veterinary Student Association in Upper Egypt. His interest in entrepreneurship led him to be a part of the Hult Prize as an organization community coordinator in 2017.
Noha Negm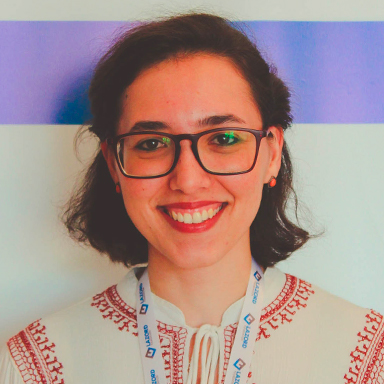 After earning her master's degree in political science from Paris 1 Panthéon-Sorbonne University, Noha came back home aspiring to enrich the fields of civic education and social integration. She started her career as an assistant lecturer at Cairo University's department of political science while volunteering for refugee educational projects funded by UNICEF and UNHCR. As her ambitions grew stronger and her passions became more diverse, she saw that the Lazord Fellowship was an exceptional-just-in-time opportunity to explore civic engagement on a deeper level, while engaging with a remarkable community with whom she can share her ambitions and from whom she will definitely learn a great deal.
Through Lazord, Noha was able to land herself a position as Venture Research Assistant at Ashoka Arab World (AAW). At AAW, she is learning about and engaging with real changemakers in the Arab world on a daily basis. She considers this to be her first concrete step towards being a true changemaker herself.
Abdallah Esam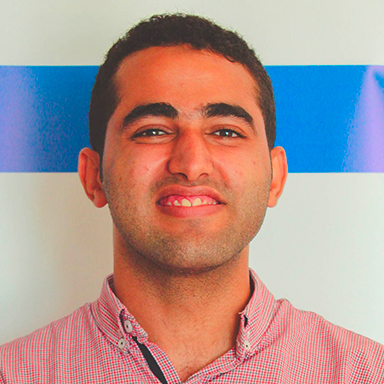 Abdallah has had a long-standing passion for development in the field of disability. In March 2018, Abdallah founded the first cerebral palsy football team in Egypt; its aim is to support people with cerebral palsy to reach their life potential through sports and active recreation. He hopes to be a social entrepreneur and initiate changes that achieve huge and sustainable impact in the community. He saw the Lazord Fellowship as a great opportunity to gain more experience in the civic field. Through the Lazord Fellowship, he is currently a program assistant at Rise Egypt, a new kind of organization – one that believes in the capacity, creativity, and ingenuity of Egyptians, and those who love Egypt, to unleash innovative solutions to the country's biggest development challenges.
Ahmad Abdelgalil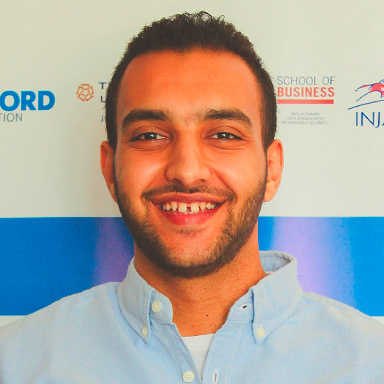 Ahmad received his bachelor's degree in economics from Egypt's premier public university, Cairo University, and is currently working as a Fellowship Program Associate at Ashoka Arab World. His professional areas of interest focus on human rights, education and social entrepreneurship. As an undergraduate, he was the president of MOIC (Model Organization of Islamic Cooperation), a student club that serves the community through 8 diverse social projects. In 2015, he was elected to be the President of the Faculty of Economics' Student Union as well as to become a member of the Student Council at Cairo University. The Council represented over 300,000 students and had the principal mission of improving the students' educational environment. As a recent graduate of the Lazord Fellowship, Ahmad is honored to have been given the opportunity to make important contributions to the field of social development.
Gehad Barakat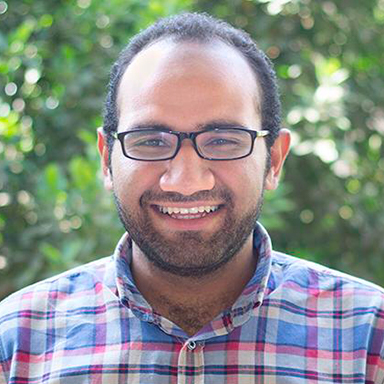 After being involved for many years in civil society as a volunteer, Gehad joined the Lazord Fellowship to work in the development field. Through the fellowship he joined Yomken.com, where he was an innovation development specialist who was responsible for identifying social challenges to be solved via Yomken.com's unique CrowdSolving model. Two years after graduating from the Lazord Fellowship, he decided to pursue his passion in education and technology by starting a new journey to study e-learning technologies at Information Technology Institute. Gehad considers himself as a lifelong learner who enjoys mixing theoretical knowledge with practical solutions.