Ahmed Oueslati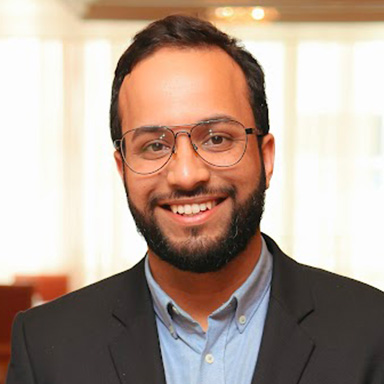 Ahmed's background consists of a magical mix of civil society, business advisory and some politics. He has an academic background in finances and management sciences that is complemented by his volunteering and continuous civil society work, and mixed in with his professional work experiences. Ahmed always puts to good use his skills, his professional and academic background, and his energy for all international and national opportunities, allowing him to build a solid career.
Noomen Noomen
Noomen is a young Tunisian filmmaker and sound designer who holds a bachelor's degree in civil engineering. After a year of working in this field, he decided to live his dream by studying cinema at the University of Carthage's Gammarth Higher School of Audiovisual and Cinema (ESAC).
In 2019, he filmed his first amateur independent traveling documentary film (PRAVO) in Serbia about EXIT festival, which was selected in over 17 film festivals.
During the first global quarantine in 2020, he filmed his first school film on his own as a specific project: an experimental documentary (EARTH IS HOME) in 5 different countries (USA, Iran, Russia, Croatia and Australia), which was selected in over 80 film festivals all over the world in Africa, America, Europe and Asia. It has won the best international recognition film award at the 3rd Nepal Cultural International Film Festival, is the winner of the Dhaka OIC Youth Capital Film Award in Bangladesh, winner as the Best International Short Documentary at Khamrubu International Short Film Festival in India, winner as the Best Arabic Short Documentary at WICA Los Angeles in USA, and winner as the best international documentary at Cine World Short Film Festival in Sri Lanka.
In 2021 he filmed his first experimental film project (METROPOLIS) within the Ciné Par'Court program, supported by Goethe Institut and produced by CNCI (National Center of Cinema and Picture) in Tunisia
In 2022 he filmed his first fiction film project (AQUARIUM) produced by IOM (International Organization for Migration)
Currently, he is working on his master's degree at the National School of Architecture and Urban Planning (ENAU).