Mohamed Kahna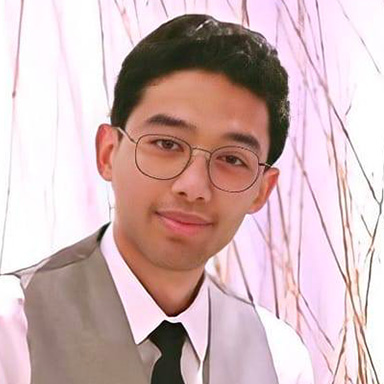 Mohamed Kahna is a surgical technologist and research developer in digital health with experience managing global teams and medical innovation consulting. His research focuses on the intersection of technology, healthcare, and society.
Kahna is fueled by his passion for understanding the nuances of medical innovation and technology. He considers himself a 'forever student,' eager to both build on his academic foundations in technology and health science and stay in tune with the latest digital innovation strategies through continued coursework and professional development. He believes mindfulness in the workplace and sharing knowledge is the key to success, which is why he is also a content creator on LinkedIn through his interests in medical technology and innovation.
After graduating from the Lazord Fellowship and improving his skills, he was invited by the general direction of military health in Tunisia to lead a digital health project during the pandemic COVID. He vastly improved the productivity of his department by implementing strategic project management methods and ensuring a work-life balance for his team.
Kahna is currently starting a new journey in Qatar as a project manager in digital health and is always interested in a challenge.
Nour Akileh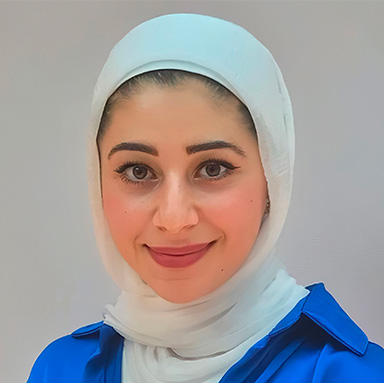 Nour received her BA from Hashemite University, majoring in Literature and Cultural Studies in English. She graduated at the top 3% of her class and was awarded a very prestigious opportunity to represent Jordan abroad in the Study of the U.S Institutes for Student Leaders program at Bard College, New York, becoming one of the International Exchange Alumni. While maintaining her academic excellence, Nour has always been keen on finding a balance between her studies and extracurricular activities and community work in an attempt to help those in need and to grow her personality. Hence, she has an extensive volunteering experience both locally and internationally.
Nour has a unique experience, just like her personality, resulting from the diverse knowledge and experiences she has acquired throughout her journey before, during and after the Lazord Fellowship. She has experience working in cross-cultural communications, further enriched by years of solid experiences in research, innovation and entrepreneurship. This has contributed to creating the cosmopolitan leader she has become.
Nour cares for others and is passionate about intercultural communication and its role in promoting peace and coexistence in communities. Therefore, she has a genuine belief that mutual understanding lead to more inclusive and tolerant societies and that small actions make a big difference.