Nada AlQudah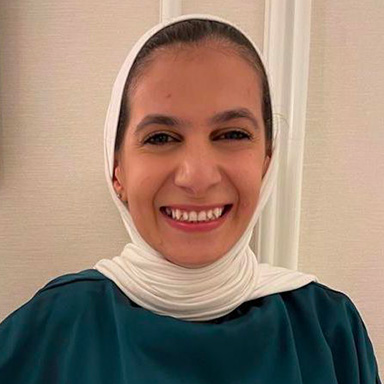 Nada is a children's advocate and protection enthusiast with a bachelor's degree in English language and literature.
Since she was 18 years old, Nada has joined several organizations and networks such as the British Council, Arabic HeforShe, and Loyac Jordan, focusing on child protection, education, and youth development. She is fortunate to have been able to engage in such opportunities where she has built a passion for child protection and education.
During the Lazord Fellowship, Nada worked with Global Nomads Group in global enrichment programs for young learners in the Middle East and the United States to promote empathy and peace, and build 21st-century workforce skills. Additionally, for the Lazord Fellowship Final Research Project, she conducted research on the, "Impact of social media platforms on self-esteem and body image," and presented her project during the Lazord International Conference.
After the fellowship, Nada began working for refugees and vulnerable communities, with a focus on protection, inclusion, and gender, at a local organization in Jordan. She has led an advocacy campaign for children who have experienced the worst forms of child labor in partnership with Walk Free organization.
Obada Snobar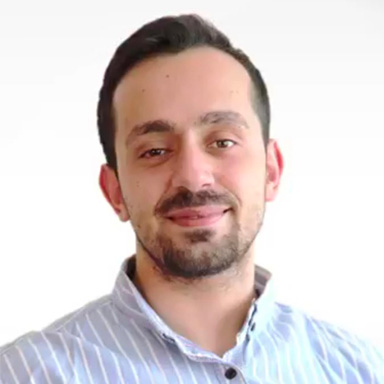 Obada is a human rights activist who has four years of experience in the human development field as a MEAL Officer, an entrepreneur, and a career advisor, while proudly being a Lazord Alumnus.
Dana Mufleh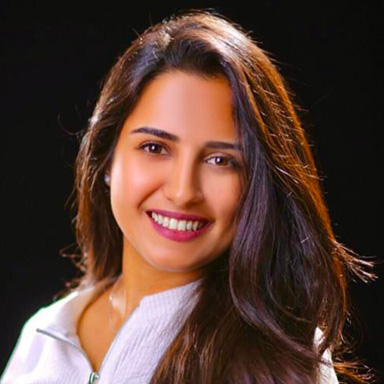 Big results require big ambitions. Dana started her career as a girl who came from a  medical background, but who was not able to adapt to her current situation. Her ambition kept growing, waiting for its chance to appear!
Dana does not like to be behind the scenes; she loves to work hard and to be a productive person who makes an impact. So here she is, going from having no experience in the NGO sector to living a very mixed adventure in the NGO sector. Lazord was the set of keys to new opportunities that helped her move forward and open other doors. The first key was being a field officer in Zataari and Azraq Refugees camp. Dana overcame a number of challenges, and even became a protection focal point, allowing people to feel safe while being around her! And then what happened? She starting a new career path by becoming an entrepreneurship trainer and communications officer. She has ridden a roller-coaster to achieve big results and to follow her ambitions. She currently works at an NGO as a Coordinator of International Affairs and Entrepreneurship.
Dana loves switching on light bulbs with people – facilitating those, "aha moments," that change mindsets and open up new possibilities. She is a motivational speaker who seeks to help youth find their own way. She believes that the human brain can multitask to find its own passion. Dana is passionate, a hard worker and a dreamer. "I am the master of my fate: I am the captain of my soul."