Nadine Ellaban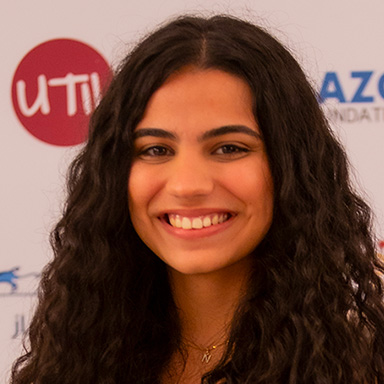 Nadine is a passionate individual in the development field. Nadine started her journey with the development field when she was granted an exchange program scholarship under the name of KL-YES program. Nadine was placed in the state of Massachusetts in the United States where she started volunteering and engaging with the society in which she lived. Moreover, Nadine was chosen for the Civic Education Workshop held in Washington D.C. At the end of her exchange program, Nadine was granted a certificate from the department of state as a reward for volunteering for more than 100 hours during her exchange year. After Nadine returned to Egypt, she completed her undergraduate studies in political science.
At the heels of earning a BSc in Political Science and completing a thesis for women empowerment, Nadine was granted the Lazord Fellowship and is currently placed at GIZ Egypt in the Employment Promotion Unit. Nadine aspires to be part of empowering the women of Egypt and enhancing the quality of education inside Egypt.
If she had a superpower, she would want it to be the ability to end poverty in order to make the world a better place.
Yara Osman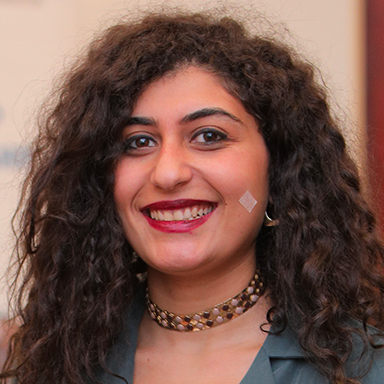 Yara started working in sexual and reproductive health and rights (SRHR) as a local officer in her university where she held several on-ground campaigns for two years. She later became the national officer assistant, during which she was the focal point for the International Federation of Medical Students Associations (IFMSA) and delivered workshops in several universities. She continued her work on an international level as a development assistant where she handled the approval and evaluation of all SRHR workshops globally, as well overseeing a small working group that created a manual for HIV advocacy and educational training. Lastly, she became the regional assistant of SRHR, where she worked with 13 countries in the MENA region. She executed 5 digital awareness campaigns, oversaw a 3-day regional meeting, delivered workshops and activated two new countries. Through the Lazord Fellowship, she is placed at UNAIDS as the Partnerships and Resource Mobilization Assistant.
Reem Bassem Fouad Mikhail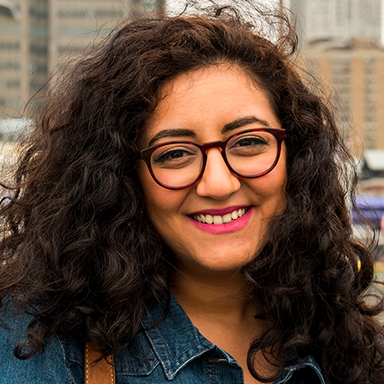 Reem is a young woman who has more than 8 years of international development experience. She is a professional consultant with a background in social-psychology, public policy, and administration, with a focus on the management of development programs, as well as economic development. She has worked on three different continents on projects pertaining to engaging the private sector in the development agenda, and recently specialized her expertise on Corporate Social Responsibility (CSR). Reem recently returned to Egypt after a Fulbright exchange at Michigan State University.