Khuzama Wardeh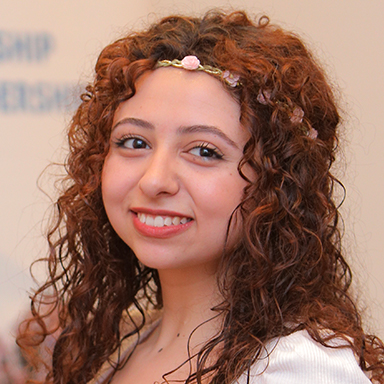 Khuzama's perspective on life is similar to that of many people: to spread justice and to end poverty. Instead of dreaming big and acting little, Khuzama has worked as an engineer, trained in the renewable energy sector, and is currently exploring alternative fuels and the waste management sector. Her volunteering journey focuses on scientific writing where she introduced science topics and news to people who were unfamiliar with the sector through two platforms, Elakademia Post and Scientific Arab. She is grateful that her life has been enriched with very important experiences and people from different parts of the world. Her plan is to help people and the planet–to get decent, green, and sustainable services.
Mariam Dahab
Mariam's story started when her grandfather moved from Nubia to Alexandria more than 6O years ago to search for a better life. Mariam was born and raised in Alexandria. As a Nubian girl, it seemed like she had good luck, better opportunities in education, and roads to explore arts and culture in life. However, she believes that history has a tendency to repeat itself. As memory fades, events from the past can become events of the present. Exploring origins, roots, and history is what has moved her forward in most of her life and educational experiences. After choosing to study fine arts, she specialized in sculpture. Through this, she explored her connection with clay, connecting back to her Nubian roots, as clay used for sculpture in Egypt comes from Aswan.
She decided that her mission and purpose in life was to take advantage of various opportunities and experiences, to go back to Nubia to share what she has learned, and to start a learning community. She believes that if people feel that you trust their knowledge, culture, and work for their needs, rather than for your own plans, they will in turn trust and support you. Mariam is planning to gain more knowledge and skills that will help her achieve her purpose. She wishes to create a space for informal education, peace building, and a learning community where knowledge is shared between women, families and generations, in order to preserve language, culture and history; she hopes to help her community create their own way for sustainable development through their own efforts.
Mariam perceives this fellowship as an opportunity to interact through a network of colleagues, alumni, and mentors from diverse professional backgrounds and cultures coming from all over Egypt. She perceives networking as a very important step to integrate different experiences.
Houssem Jebali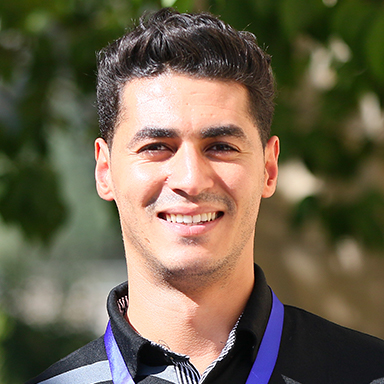 Houssem is a 25-year-old Tunisian with a master's degree who has been active in Tunisian civil society since 2015. Houssem is an enthusiastic activist who has participated in several workshops and trainings in Tunisia and abroad to broaden his knowledge on, and to promote youth-related issues. After finishing his one-year fellowship program with the Lazord Foundation, he was recruited by a company based in Qatar. Today, Houssem lives in Qatar and started his professional life as a translator, the career of which he has always dreamt. He is still committed to promoting youth-related issues, especially after gaining useful skills and tools during the Lazord Fellowship that will help him to continue to achieve his goals.