Mohamed Mahmoud Hafez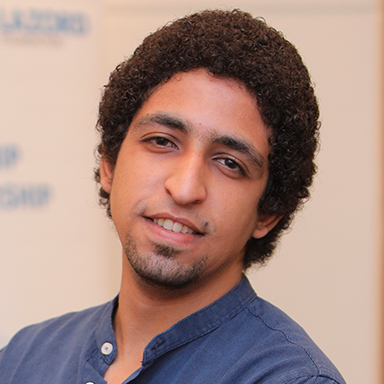 Hafez grew up in Qena, a small city in Upper Egypt. Being a part of various programs and projects helped him develop his personal and professional skills. Over the past five years he has experienced working and volunteering with different organizations on programs that worked on various issues and topics such as livelihood, entrepreneurship, culture, and women empowerment.
Hafez's passion has always been creating positive change in people's lives. He is particularly interested in working with people who live in vulnerable situations or who are affected by society's conditions. His interest in the field of development led him to join the Lazord Fellowship, in order to be surrounded and supported by a network of fellows and alumni, to help him grow, gain more knowledge, and obtain more experience. His focus is mainly on economic empowerment and, more recently, on providing access to quality education for children and youth.
Mariam Dahab
Mariam's story started when her grandfather moved from Nubia to Alexandria more than 6O years ago to search for a better life. Mariam was born and raised in Alexandria. As a Nubian girl, it seemed like she had good luck, better opportunities in education, and roads to explore arts and culture in life. However, she believes that history has a tendency to repeat itself. As memory fades, events from the past can become events of the present. Exploring origins, roots, and history is what has moved her forward in most of her life and educational experiences. After choosing to study fine arts, she specialized in sculpture. Through this, she explored her connection with clay, connecting back to her Nubian roots, as clay used for sculpture in Egypt comes from Aswan.
She decided that her mission and purpose in life was to take advantage of various opportunities and experiences, to go back to Nubia to share what she has learned, and to start a learning community. She believes that if people feel that you trust their knowledge, culture, and work for their needs, rather than for your own plans, they will in turn trust and support you. Mariam is planning to gain more knowledge and skills that will help her achieve her purpose. She wishes to create a space for informal education, peace building, and a learning community where knowledge is shared between women, families and generations, in order to preserve language, culture and history; she hopes to help her community create their own way for sustainable development through their own efforts.
Mariam perceives this fellowship as an opportunity to interact through a network of colleagues, alumni, and mentors from diverse professional backgrounds and cultures coming from all over Egypt. She perceives networking as a very important step to integrate different experiences.
Shahd Almahameed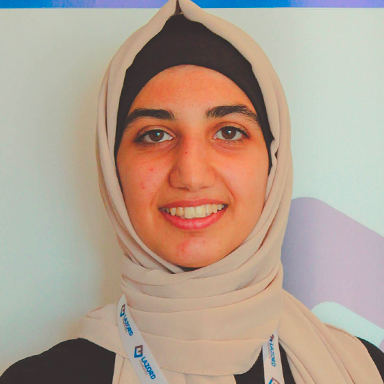 Originally from Jordan, Shahd is a dedicated learner who ranked fourth on Jordan's high school exam before studying Applied English at the University of Jordan. During her time there, she went on an Erasmus+ exchange program at the University of Cyprus, where she was involved in theater and fiction writing. She additionally participated in a teacher's literacy enhancement workshop at UCY Nicosia. Since then, Shahd has served as a Team Member at AIESEC before being promoted to Team Leader in the Outgoing Global Volunteer Programme. Shahd is also a Youth Ambassador of the Netherlands Education Group. She attended Introduction to Dialogue Facilitation by Sharing Perspectives Foundation. In her free time, Shahd writes short stories and poems, as well as about her personal experiences and travels on her blog. You might also find her watching videos of cats and pugs on YouTube.
Ruba Abumraighi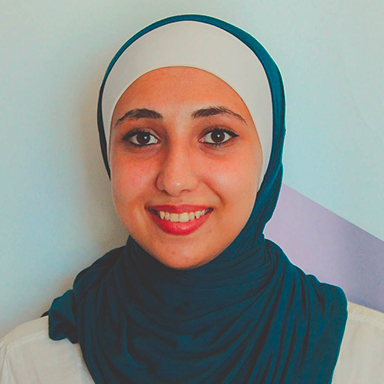 Ruba is a passionate community leader with a sense of humor and a background in surveying and geomatics engineering. She aspires to bridge the gap between relief organizations and communities in need by connecting community leaders from these communities to work together to better understand and communicate those needs.
She has extensive experience in volunteering and entering communities. She has worked in teaching, field aiding and in her own engineering field. She is also a member of a team that works on empowering youth and facilitates life skills training sessions to help them reach their potential.
Rawan Ibrahim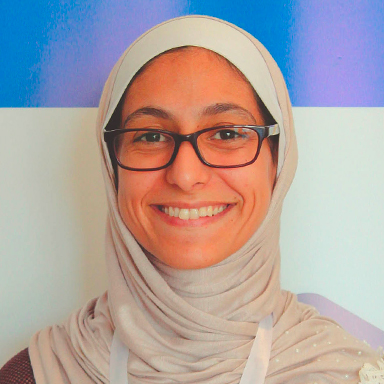 Rawan taught English language and literature for two years. She is a storyteller. She is a firm believer that everyone has the right to proper education, as well as mental health awareness.
According to the SDG goaIs, Rawan firmly believes that everyone should receive proper education which helps them move forward in life. She also believes in healthy mental stability for all adolescents. She is quite interested in working with youth, and she knows the Lazord Fellowship will be the greatest beginning step towards change in the youth community.
Obaida Mohammad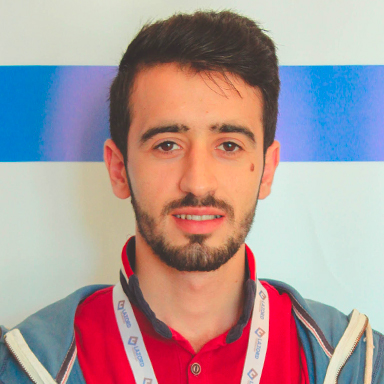 Obaida's passion has always been to develop and improve the quality of education in Jordan. As a big step forward he joined the Lazord Fellowship, and is currently working as a Youth Project Officer at Madrasati Initiative. He considers that one of his most positive qualities is his ability to see his mistakes and evaluate them early. You can always see the positive energy emanating from his eyes, even under the most difficult situations. His most distinguishing quality is perhaps his love for people and their differences, this being always reflected on his performance when working on a team.
Salma Karem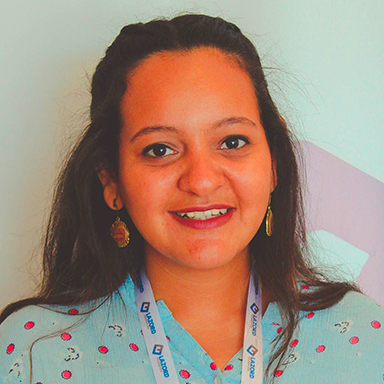 Salma has a bachelor's degree in political science, and has a passion for making a positive impact on people's lives, especially those who are in vulnerable situations or living on the margins of their societies. This is why she focuses mainly on refugee empowerment and providing access to quality education for all.
Her passion for civic engagement and education drove her to participate in many activities during her college years, including being a student union member and leading a team to design a mini-curriculum for a series of workshops that targeted first year university students, aiming to engage them with their new environment in college. After graduation, she joined the Catholic Relief Services (CRS) to work on their educational projects funded by UNHCR to help refugee children have access to education in Egypt, and was highly involved with their projects regarding child protection.
Through the Lazord Fellowship, Salma was placed at the Deutsche Gesellschaft für Internationale Zusammenarbeit (GIZ) GmbH. She is working on their Employment Promotion Project, where she is continuing her passion in creating opportunities by helping technical and vocational graduates access the labor market.
Mohamed Basher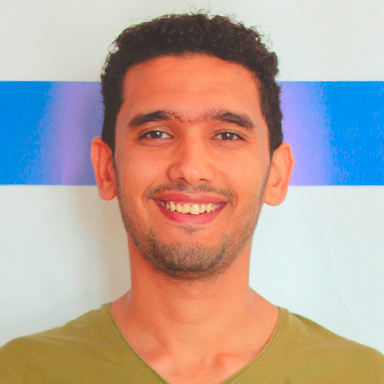 Mohamed is a training specialist with five years of experience, having been a trainer and cultural manager in many countries like Germany, Jordan, Tunisia and Egypt. Due to his multicultural working and living experiences he has high intercultural sensitivity that he is able to apply to his work. He has extensive experience in education and the development field with national and international NGOs, with particular emphases on organizational development, building leadership models, educational startups, business/corporate development and capacity building. He constantly aspires to be part of a community that aims to develop sustainable solutions. Through civic leadership his experience has enabled him to operate social projects, empower local communities, and implement resourceful solutions for a more inclusive community. Over the past four years he has participated in many programs aiming to achieve sustainable development in Egypt through educational, environmental, and social development aspects.
Ayman Al-Husseini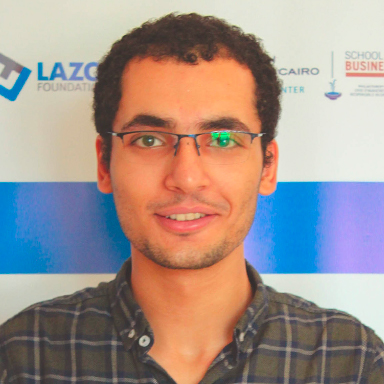 Ayman has a bachelor's degree in political science from Cairo University and a degree in liberal arts from Cairo Institute for Liberal Arts and Sciences. He is interested in different forms of learning experiences, and has been involved in a number of alternative educational and research projects. One of these projects is Mubtadaa', which aims to use alternative pedagogies to introduce social sciences and humanities to teens between the ages of 14 and 18. He has been working as a translator for more than two years, and believes in the beauty of the translation process.
Waheed Yaghi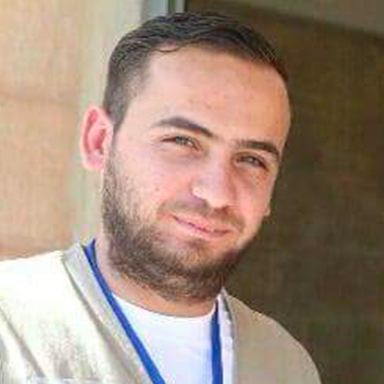 At the beginning of Waheed's first human development work he thought that he could not do anything but over time things got easier and with every problem he faced, he ended up finding a solution. With constant training and sharing experiences with others, he became a different person in communicating with others and building relationships. The Lazord Fellowship had a great impact on his career and brought about a big change in his personality.
"Everyone has a fingerprint that he can put in this world thanks to Lazord."