Manar Sawahel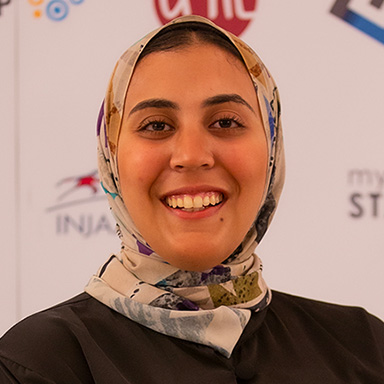 Manar is a social worker, graduating in 2019 from the Faculty of Arts and Department of Sociology at Tanta University. She worked at Dawar on the Sexual and Reproductive Health Project by Image and Forum Theatre with OXFAM, and she worked for 3 years as a facilitator with children and adults on the Drosos Project at El Shehab Development in Ezbt El-Hagana.
She facilitated workshops part of a UN Women project to support refugee women at Dawar, facilitated many Theatre Kids workshops at Dawr Ezbt Kahrialla with the Dutch Embassy, facilitated workshops with homeless children on a project with Sawa Center for psychology consultations and the Relief and Emergency Foundation, and facilitated TOT for Care volunteers using Forum Theatre with communities .
She has been volunteering with local NGO's and INGO's such as UNICEF and Tdh since 2015.
She has a diploma in Community Action Method By Arts and a diploma in Forum Theatre from Dawar. She took participated in the Active Citizen program, and took a training workshop on Theatre Kids With Simon Di Yong at Dawar .
Manar is a member of the Medfest Festival Film team.