Mouamar Moumar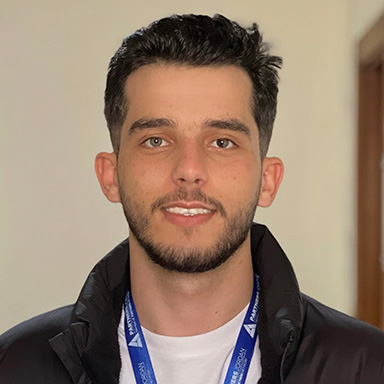 Muamer graduated from the Hashemite University with a bachelor's degree in international relations and strategic studies. He believes that young people in the Jordanian community do not receive adequate representation in the political system. He also believes that this is a result of misconceptions in youth's minds about political and partisan participation. However, thanks to the economic and political openness, youth in Jordan are developing their political knowledge in comparison to the past.
Through the Lazord Fellowship, he joined Partners-Jordan as a project coordinator, working on empowering and raising political awareness for women and youth. This is helping him further broaden his knowledge and deepen his understanding of the political atmosphere, which will eventually give him the chance to lead and have a role in Jordan's political reform.
Mariem Brinis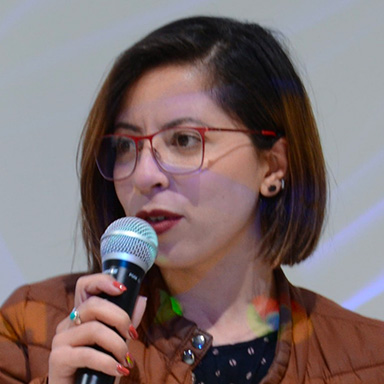 It was an honour for Mariem to be part of the Lazord family. She had the opportunity to connect and work with professional people, making it a really worthwhile experience. She learned so much from organisations, colleagues and, more importantly, mentors. What she learned has helped her a lot in her current position. She would like to thank everyone who was involved in this fellowship program.
"Believing in yourself is the first step to success. Whether it means your life, your career, or simply your confidence, and in that lays your power. Once you determine of doing something, nothing can stop you." -Sriram Athri
Ali Cherif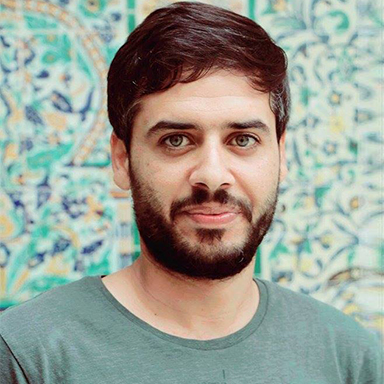 Ali Cherif is a young Tunisian activist. After his bachelor's degree in technical science, he completed a master's degree in computer science at the Higher Institute of Computer Science and Management.
In 2015, he joined UTIL and began discovering the world of civil society.
He got involved in supporting all aspects of civil society, including the promotion of democracy and citizenship, support of human rights, building expertise, know how, knowledge and training capabilities especially aimed to support vulnerable youth and minorities, and to fight against violent extremism and criminality.
He is a facilitator for the local municipal development program in Kairouan (Tunisian government).
"I believe that the Lazord program is really valuable for those wanting to be social change actors in addition to being a great learning opportunity."