Ahlem Zarrouk
Ahlem received her master's degree in earth science from the Faculty of Sciences of Tunis in 2018. She wrked for a private mines and petroleum services company for nearly two years. In 2017, while preparing for her master's degree, she was part of the research team at the Water Researches and Technologies Center, during which she participated in many events and conferences.
To switch careers, Ahlem joined the Lazord Fellowship, and got the chance to start a new experience in the development sector. Through the fellowship, Ahlem was placed at I Watch Organization in Tunis as a Junior Capacity Building Officer. During the year, she was part of the organizing committee of I Watch's People Conference that hosted over 1000 guests, and other large events. Now she is still part of I Watch but in a different role as a mid-senior staff Program Manager.
Renad Algorani
Renad Algorani is a psychology graduate with three years of experience working in psychology and youth empowerment. She is also a certified Social and Emotional Intelligence Coach by the International Coaching Federation (ICF).
Renad is the Executive Director of Circle of Hope for Mental Health Awareness. She is also a trainer and supervisor with Saaya Health (Saudi Arabian company).
During the Lazord Fellowship, Renad worked as a Youth Care Project Assistant at SOS Children's Villages. After graduating from the fellowship, she returned to the SOS to work as a National Safeguarding Coordinator at the national office of the SOS Children's Villages in Jordan.
Ahmed Tag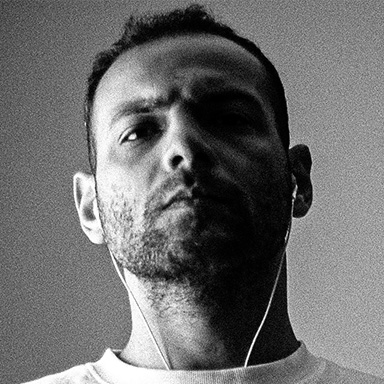 Tag is a filmmaker, visual artist, and film impact producer. He is passionate about freedom of expression, intercultural dialogue, and art democratization for social change.
Tag is motivated by his passion for civic engagement, intercultural dialogue, the arts, and filmmaking. He decided to apply to the Lazord Fellowship because of his strong belief in arts and culture as a method for social change. Ahmed was particularly engaged during college, writing and translating several published articles on the social and political situation in Egypt and globally. He also volunteered and participated in many civic engagement projects and exchange programs in Egypt and abroad. Ahmed is an art enthusiast who is passionate about photography, videography, creative writing, and storytelling. Since 2017, he has written, filmed, edited, and directed several short films that have been submitted to film festivals, winning awards in Egypt and internationally.
Manar Abdullah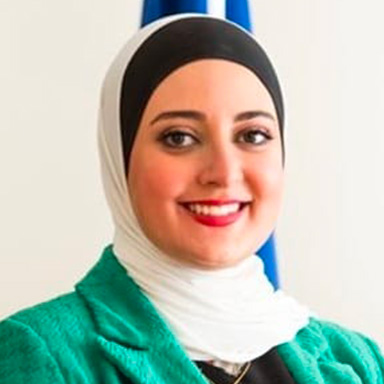 Manar Issam Abdullah is a passionate soul, a dedicated humanist and an ambitious civil engineer who graduated from the University of Jordan. She has always been involved in organizing and facilitating educational and charity projects with the goal of making the world a better place in mind. Moreover, during her university years she participated in different charity activities with several foundations, but her official journey started when she became a lead coordinator at The Camp of Gaza Support Campaign (TCGSC) to help the camp residents, especially disadvantaged children and adolescents, to achieve better education, to elevate their local health awareness levels, and to gain essential life skills.
This experience allowed her to improve her skills in leadership, adaptability and strategic planning. She has always aimed to become an agent of change in the fields of child's rights, education, women empowerment, and supporting the welfare of refugee communities. Furthermore, stemming from her belief that music is a universal language that brings humans closer, she studied and practiced to get her 'oud' instrument diploma.
She worked with Madrasati Initiative for almost two years to help improve the physical and educational learning environments of Jordan's most underprivileged public schools.
For eight months, she worked hard on the Lazord Final Research Project titled, "Period Poverty among Women in Poverty Pockets in Mafraq Governorate, Jordan," a project that was the first of its kind in Jordan and the Middle East. Her group won at the national competition, and were qualified to compete at the regional competition.
Manar has started a new chapter in her life by working with the Embassy of Ireland in Jordan to help improve educational learning environments across Jordan and promote the annual Young Scientist and Technology Exhibition (STEM-related) in Jordan, which was launched in Ireland over 50 years ago. All of these aspects and experiences have aided her in becoming the person she is today.
In addition, Manar is responsible for the green team at the Embassy of Ireland. Green team has started setting yearly reviews to get baselines to understand what is needed and how to improve on aspects in both the embassy and the residence.
Most recently, Manar worked on a position paper, "The Effect of Climate Change on Agriculture Sustainability in Jordan." She was the moderator and the main speaker who presented this paper to the Minister of Agriculture as well as the Minister of Environment in Jordan.
Reham Al-Aghbari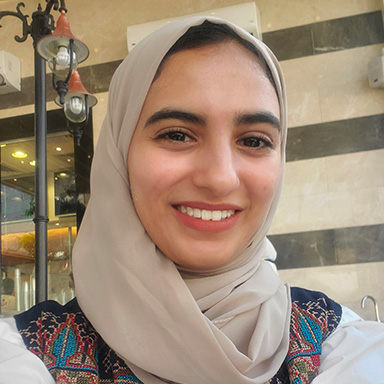 Reham is a motivated public health professional who dedicates her work on deriving an impact on marginalized communities. She is thankful for having had the opportunity to work in three different countries in the Middle East (Egypt, Jordan, and Yemen). These experiences enabled her to adapt working with different communities and to acknowledge the differences in the context of each country.
The Lazord Fellowship played an important role on who she has become as a professional and a leader. The Lazord network is extraordinary were everyone supports each other no matter to which Lazord Chapter you belong.
Every step in life is a learning journey; Reham is still learning and thriving.
Rana Shihabi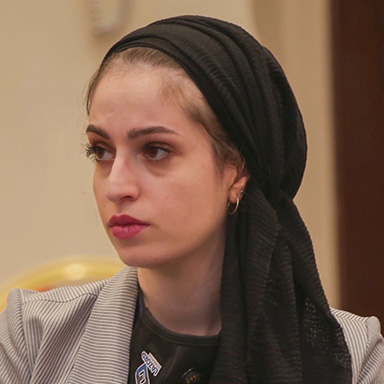 Rana is an English Language and Literature graduate from the University of Jordan and an Erasmus+ alumna from the University of Cologne in Germany. Stemming from a growing interest in education and different cultures, Rana has extensive work and voluntary experiences in the field of Higher Education, Educational Exchange, and International Relations. Currently, Rana works at Amideast in the capacity of the Programs Coordinator leading U.S. Department of State Programs and various Education Abroad programs while pursuing her M.A. in European Studies and Politics at the same time.
Yousef Hesham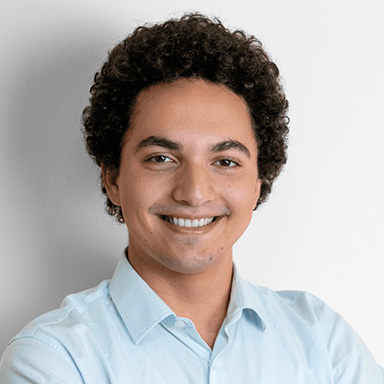 Yousef is a change leader with over seven years of experience working at the intersection of youth engagement, economic empowerment, and inclusiveness. His social development adventure began at the age of 18 when he cofounded the VIA Club, with the goal of bridging the gap between student competencies and labour market demand supporting 4,500+ university students. He wore multiple hats, working in business development, project management, and research for a variety of INGOs and consultancies. He currently works at Ashoka as a Regional Fellowship Assistant, empowering civic organizations in the Arab region. Additionally, he is the founder of ZShapers, an initiative to empower young leaders in the civic sector. Yousef was selected in 2020 to represent Egypt in SWY under the auspices of the Japanese Cabinet Office, is a member of the World Economic Forum's community "Global Shapers", and is the curator of the GIZA hub for the year 22/23.
Yousef has a BSc in Business Administration from Cairo University.
Merna Yossif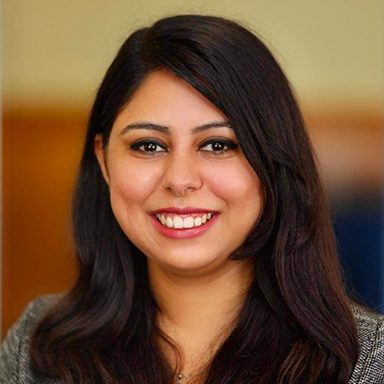 Merna is an activist in child protection. She has an outstanding passion for gender and women's rights and children's mental health, with four years of experience in this field. She is skilled in workshops facilitation, case management, and psychosocial support.
Merna has a strong education background with a pre-master degree in psychology studies. Her current thesis is about self, identity, and body image for adolescent girls.
Jihen Zemzmi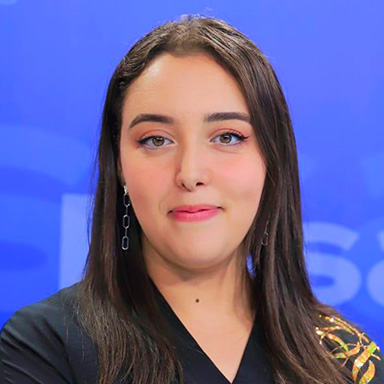 Jihen is a journalist who graduated from the Institute of Journalism and Science of Information. She is ambitious, dynamic, and loves humanitarian and civil work. The Lazord Fellowship represented a turning point in her life, as it contributed greatly to the opening of doors to civil society in her life, where she found something of her identity and passion, where everyone gathers together for the sake of humanity.
Al Muthana Mufleh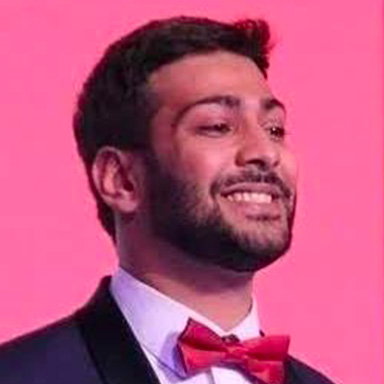 Multiple circumstances, life changes, lessons, loss, lies, and too many other things to count have shaped AlMuthana (Dr. Alex) into the person he is today.
The person who he is today is a result of living in three different countries, dealing with people and cultures all around the world, having the insight of a doctor who tells him how the human body works and how to deal with the human being at his weakest, combining being a human and curing one. One sphere of knowledge won't grant you success and that one sphere is not enough to proceed in life and have an impact upon others' lives.
Becoming a Lazord Fellow put Dr. Alex in a test that sculpted his skills and gave him insight into what he is capable of learning and doing, implementing his skills, and coming up with a more aware person of what is the meaning of an opportunity, and giving it to himself.
He became a Lazord Fellow to be a part of a community that holds two important words as an aim. "Responsible leader" sees that the first word is scary to state but yet the second one is tempting to hold. Dr. Alex believes that the way to achieve your dreams and ambitions is taking responsibility for your own actions and leading yourself to greatness by learning and spreading the knowledge a person can gain.
_____________________
Dr. Alex is a very sophisticated person that has always pushed himself beyond the traditional paths of life and stereotypical life He didn't limit his life choices within his major but he also went beyond to discover, develop skills and experiences in other aspects that made him involved and evolve in the social and management of life aspects in three different countries. When he started his journey in Medicine he had the honour to claim the position of the Batch leader and advancing all the way to become the first-ever foreign president of the faculty of his university where he worked thoroughly with students and their well-being, academic development. Dr. Alex also became a TV host to spread awareness on matters that help maintain the original concept of humanity and working hard.
"Once you stop learning, you stop living" – Dr. Al Muthana Mufleh