Hamza Ben Maaoui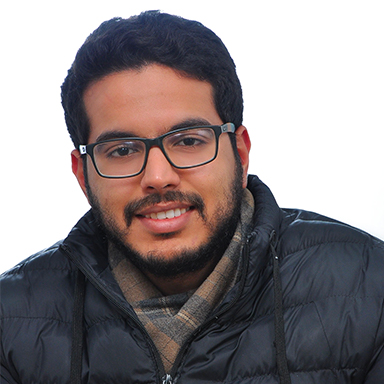 Hamza has a bachelor's degree in physiotherapy from the Higher School of Health Sciences and Techniques of Monastir, and is currently pursuing a master's degree in health law. He first started being involved in civil society during his early years in college, because he wanted to support and improve his community during the critical times that his country was facing. One of his first experiences in civil society was during the first year of the Tunisian Youth Parliament where he was part of the 60 young Tunisians who had been selected to discuss the main issues facing Tunisia during the first couple of years after the revolution.
In 2014, he participated in the legislative and presidential elections by volunteering with the Tunisian Association for the Integrity and Democracy of Elections, an organization that aims to promote and protect democratic values, particularly the right to vote. During the municipal elections of 2018, he participated in an exploratory mission organized by the high independent authority for elections in collaboration with other international NGO's for representatives of electoral management bodies from different Arab countries.
Hamza has also worked for two other organizations. The first organization's objectives was to make sports more accessible to the general public, and to raise awareness for the importance of sports for our physical and mental health. He was a member of the organizing committee of the second edition of his hometown's half marathon and has volunteered for other big sporting events such as the African basketball championships. The second organization, Help Me Learn, is an educational, cultural, and social organization which tries to improve the level and conditions of children in disadvantaged schools by creating libraries and cultural clubs, and providing care for students with special needs.
For his placement, he works with the Fondation de France and the Association des Tunisiens des Grandes Écoles (ATUGE) on a program called Youth Solidarity in the Mediterranean, which consists of an annual call for projects that support professional integration of marginalized youth and the creation of sponsored activities for youth.
Maissa Mallat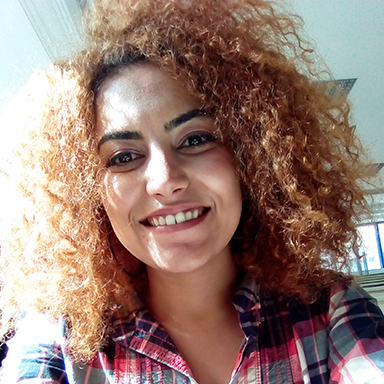 Maissa graduated from the University of Arts and Humanities in Sousse with a degree in English studies. She is a dynamic and ambitious person who believes in youth's ability to make a major impact in society and their ability to change reality. Investing in education and focusing on its efficiency plays a big role in creating young leaders that will bring positive change to the community. Since her first year in college she has constantly looked for every chance to learn and to seize every opportunity she could find to make the best out of her experiences. This year, she is delighted for having been selected for the Lazord Fellowship through UTIL and placed at the organization Sawty Sousse. She is especially thrilled to start a new journey in the nonprofit world and explore her abilities in the professional world.
Souhir Haddaji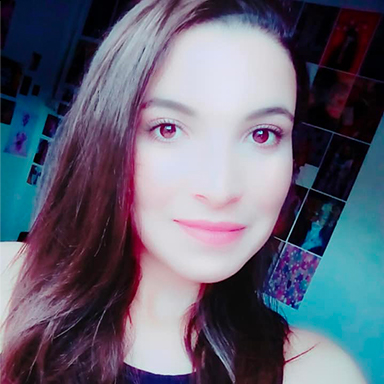 Souhir, 24 years old, received her bachelor's degree in law in 2016, and is currently a master's student in private law. Her passion for helping others led her to study law. She is interested in social issues related particularly to women's rights and corruption. She was a member of two organizations in Korba, Njoum et Massrah and Sawt Eltafel. These experiences highlighted for her the butterfly effect concept as a way of change. As a Lazord Fellow, she is a project assistant at the Tunisian Association of Public Auditors. She is looking forward to the Lazord journey, which will be filled with enriching experiences and benefits.
Yosra Bahri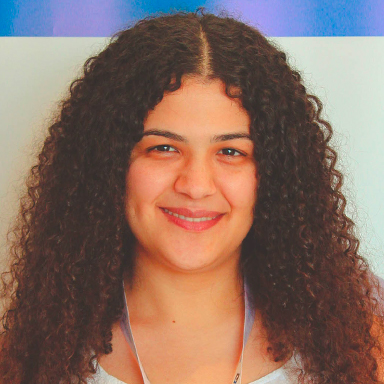 Yosra is a 31-year-old international relations graduate with an ongoing master's degree in political science, diplomacy and international relations. She is also a Lazord Fellow and project coordinator at Search for Common Ground Tunisia. Interested in international relations, she has visited the European Institutions and both the French Senate and Parliament. She believes that being a part of the Lazord Fellowship will help her to improve her skills and to be a helpful member of society.
Yamina Touihri
Yamina graduated in 2016 with a bachelor's degree in multimedia and web development. She started her professional career as a designer, then was a community manager for one year with a communication agency and startups. Over the past two years, she has had the chance to be part of the Tunisian ecosystem where she developed skills such as public speaking, critical thinking, and branding. This experience had a positive effect both on her personal and professional life. At certain points, she had a strong feeling that she was not reaching her full potential, and decided that she had to get out of her comfort zone. She decided to follow the things that she is passionate about and to improve the skills she already has; thus, she started writing and blogging again. Yamina is currently a formal writer with CreativeNess and is preparing to launch her new blog soon.
Taheni Ben Mansour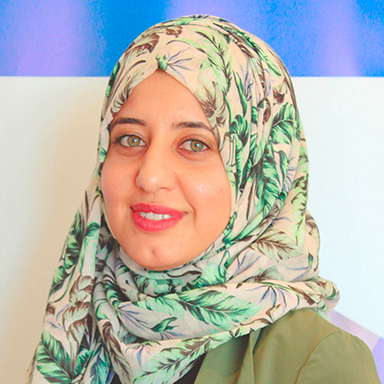 Taheni graduated from the Institute of Higher Commercial Studies of Sfax in 2014 with a master's in financial engineering. She is a motivated and ambitious person who believes that investing in education and youth is a vital key to achieving real positive change in her community.
Upon graduating from college, she searched for opportunities for self-development to explore her professional abilities and to gain new skills that would further help her achieve her goals.
This year, Taheni was lucky enough to start a new experience of self-exploration when she was selected for the Lazord Fellowship through UTIL and placed at the organization ATL MST SIDA in Sfax, starting a new journey in the nonprofit world.
Sameh Abidi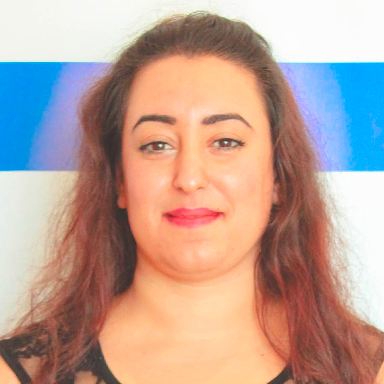 Sameh is a pencil – she is a combination of ambitions, ideas, passion and arts. She is the pencil that agrees to be held by the hand of another, and who is eager to learn. This helped her not only to get her bachelor's degree in communications, but also to get her master's degree in cross media.
In addition, her background and her skills in communications allowed her to better integrate into the field of civil society as well as to broaden her networking skills through developing new contacts and, therefore, achieving some key professional and personal goals.
She is the pencil who represents the Fourth Estate that speaks of marginalized citizens to highlight their worries and defend their rights; this is why she worked for local newspapers and was their voices. She is the pencil who is usually there to stimulate and encourage youth. Sameh speaks about her experience with an organization that works on building an environment for entrepreneurial success and growth.
Mohamed Khalil Bedoui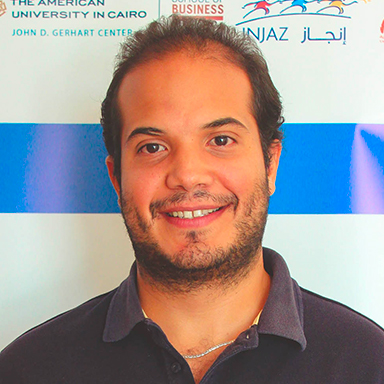 Khalil has a master's degree in finance from the Higher Institute of Management. He worked as an insurance manager for two years. He also performed auditing and accounting tasks with the NGO SAWTY.
His expertise is oriented around the management of nonprofit projects, from analysis to implementation, up to the evaluation stage. During his time with SAWTY, whose objective is to promote the values of citizenship among young people, he participated in several projects that aimed to promote citizenship, elections, and the constitution either as a member of the project's team or as project manager. Creativity and proactivity are qualities that he always demonstrates.
Khalil wanted to extend his experience and consolidate his knowledge so he tried volunteered internationally as a prevention facilitator in a Parisian NGO Wimoov.
Lamis Issa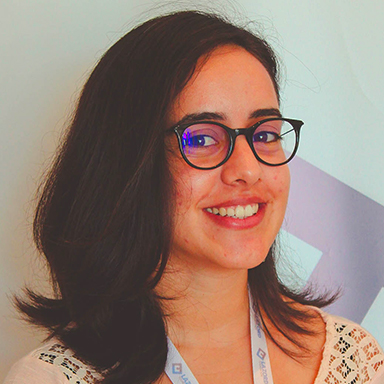 Lamis is a 24-year-old law graduate with an ongoing master's degree in political science, and she is a Lazord Fellow and project coordinator at ARTICLE19. She started exploring Tunisian civil society by joining several NGO's and attending various human rights trainings since 2011. She believes that being a part of the Lazord Fellowship will help her to improve her skills and to be a helpful member in society.
Jihene Raach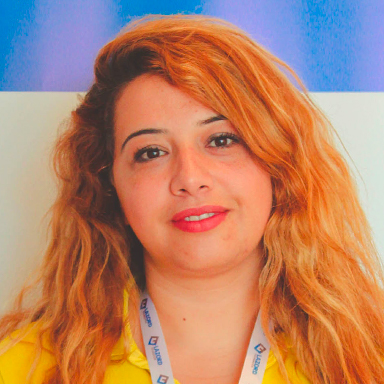 Jihene studied private law at Central University in Tunisia. She always aims to acquire more experience in civil society through her academic career as well as her professional career. She has had multiple internships and trainings that have contributed to her capacity building; her participation in the program of emerging leaders of Arab regions with World Youth Alliance (WYA) was one opportunity that allowed her to improve various skills . She also values her work with the United Nations Democracy Fund, her volunteer work at the Tunisian Red Crescent, and her internship at the law firm Cabinet El Manar. She decided to join the Lazord Fellowship because one of her professional goals is to work for an NGO's. Jihene is always looking for different opportunities to apply her enthusiasm and dynamism to noble causes.