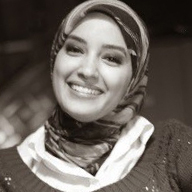 Rola Tarek
Program Coordinator, University Civic Engagement
Graduated with a B.Sc. in Political Science from Cairo University in 2010, Rola decided to pursue a career where she can have an impact and be part of the change in Egypt and the region. She recently joined the Gerhart Center in the American University in Cairo, where she is coordinating Civic Engagement Programs, and on top of them is Lazord Academy for Civic Leadership, Egypt's chapter. She has experience in community mobilization projects, coordinating mentoring programs for young leaders, leading communications and outreach efforts and managing campaigns. Most importantly, she has a passion for writing and travelling!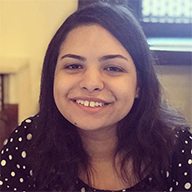 Nada Bahgat
Lazord Fellowship Program Specialist
Moved by the Egyptian Uprising in 2011, Nada decided to study political science to get in-depth exposure to her community needs and aspirations. Throughout her university experience, she found purpose in working with youth and on topics of civic education and engagement through several platforms. She joined the Gerhart Center in 2018 and is responsible for the Egyptian Chapter of the Lazord Fellowship. In this role, she finds meaning through creating learning experiences for youth to explore, grow, and blossom. Nada has a strong passion for the arts, especially filmmaking, writing, social science, and traveling.