Shaimaa Abdelrahman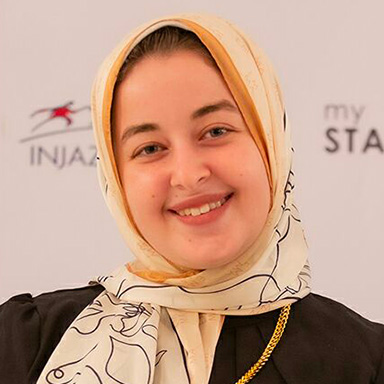 Shaimaa is a young doctor with a great interest in the field of global health, especially regarding sexual and reproductive health and rights as well as gender equality. During her years in university, she engaged with the International Federation of Medical Students' Associations (IFMSA) and held several positions including Program Coordinator on GBV and National Officer on Sexual and Reproductive Health and Rights including HIV & AIDs in Egypt. Through the Lazord Fellowship, she is currently placed at IOM Egypt, in the Health Unit.
"Life begins at the end of your comfort zone." This quote literally changed Shaimaa's life.
Yasmine Bebars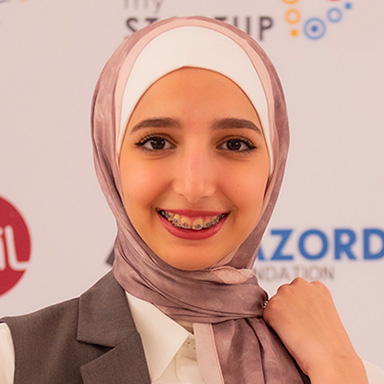 Yasmine graduated from the Faculty of Pharmacy at Ain Shams University in 2021. She is a multi-talented pharmacist experienced in training, SDGs, and coordination. Driven by her passion to help others and make an impact, she has been working in the civic community since 2018.
She is a SDGs ambassador at the Ministry of Planning and Economic Development, working on spreading awareness in order to achieve Egypt Vision 2030. Believing in the impact of education, Yasmine has been working as a trainer and a facilitator in different organisations such as EYouth, Young Mediterranean Voices (YMV) debate program with the British Council, and the Goethe Civic Education program.
Currently as a Lazord Fellow, she is placed at the Centre of Development Services (CDS) in the health unit as she hopes to find the connection between her education and her passion. She wants to work in the public health sector and promote development in the healthcare system.
If she had a superpower, she would like to have the ability to see each person's capabilities and to put them to use in the right place.
Reem Gouda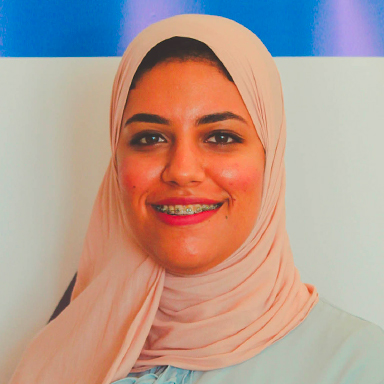 Reem is a clinical pharmacist who graduated from Tanta University. She is passionate about volunteering and changing the community. She has been working in awareness and providing medical information to people since she started college. Through all of her experiences she has proven to herself that helping people and trying to find solutions to their problems is her first priority. Reem attended the World Health Assembly in Geneva in May 2017 and from this point on she knew that she wanted to be a part of actions towards achieving healthy lives and promoting wellness for all at all ages. She has been searching for opportunities since graduation, trying to learn and engage herself more in public health fields, especially in health prevention and promotion, as these are keys towards achieving better health for all people.
Amany Shalaby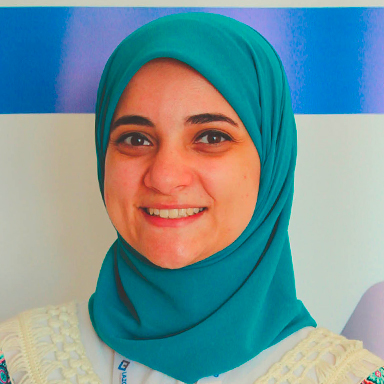 Amany is a Lazord Fellow at the John D.Gerhart Center at AUC. She has a passion for education and public health. She is a program specialist at the health management and research unit at the Center for Development Services (CDS). She has more than 5 years of experience in several development sectors: health, education, refugees, and entrepreneurship.
On the public health side, she managed campaigns about HCV and donating blood and facilitated many workshops focused on health awareness. She was a manager of the campaign, "A village free from virus C," in cooperation with the Egyptian Liver Hospital in Port Said governorate villages.
Regarding the education field, she is a freelance facilitator and coordinator for children's camps focusing on science, life skills, and self-directed education. She has worked in this field with many organizations working in development such as CARE International, John D. Gerhart Center (AUC), SUIP, FARD Foundation, and Goethe Institute. She holds a bachelor's degree in biochemistry from the Faculty of Science at Port Said University, graduating with a grade of excellent with honors. Amany's dream is to, "Make a small impact to make people's lives better."