Israa Attia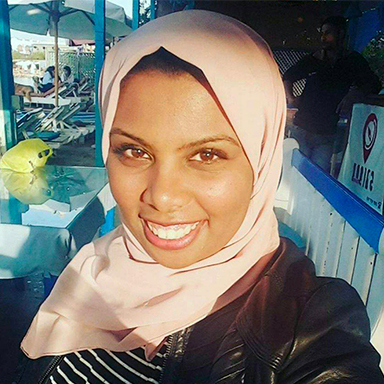 Israa is a proposal writer on sustainable development. She coordinates the, "Introducing life skills and citizenship education program in Libya," which is funded by UNICEF Libya. In addition to that, she is responsible for drafting the Strategic Resources Development plan for running developmental programs in the MENA region. As a Lazord Fellow, she was placed at Ashoka Arab World, where she assisted in capacity building for leading social entrepreneurs in the Arab world region to help them scale their social impact. Due to her national and international experience in various fields such as social entrepreneurship, human rights, civic engagement, and economic empowerment, she has a comprehensive understanding of the challenges in the the MENA region. Israa is also an entrepreneur,  having co-founded the Mok3ab coworking space in Egypt.
Yosra Bahri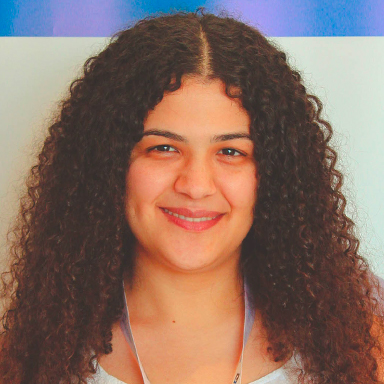 Yosra is a 31-year-old international relations graduate with an ongoing master's degree in political science, diplomacy and international relations. She is also a Lazord Fellow and project coordinator at Search for Common Ground Tunisia. Interested in international relations, she has visited the European Institutions and both the French Senate and Parliament. She believes that being a part of the Lazord Fellowship will help her to improve her skills and to be a helpful member of society.
Lamis Issa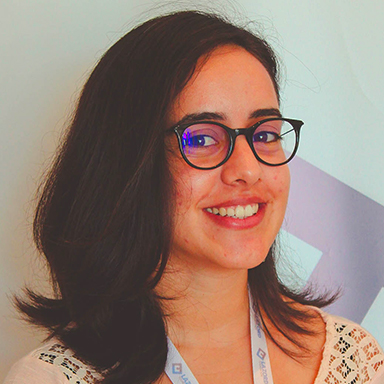 Lamis is a 24-year-old law graduate with an ongoing master's degree in political science, and she is a Lazord Fellow and project coordinator at ARTICLE19. She started exploring Tunisian civil society by joining several NGO's and attending various human rights trainings since 2011. She believes that being a part of the Lazord Fellowship will help her to improve her skills and to be a helpful member in society.
Musab M. Al-Nahawi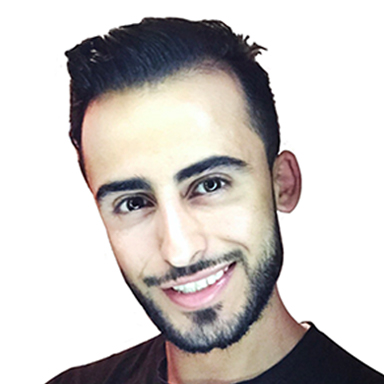 "Knowledge is power and difference is a necessity." – Musab Al-Nahawi
Musab is currently a volunteer with the HeForShe Movement, which focuses on gender equality. This movement is funded by UN Women and partners with SDG Advocates in Jordan. Within the past 5 years, Musab has volunteered with other NGOs such as LOYAC, INJAZ, All Community for Development, For9a.com, and Incitement, working in various roles such as customer service, social media, design, and coordination. Volunteer work has played an important role in his professional growth.
Musab believes that humanitarian work is a part of every person's life, and that achievement is measured by the change that you make on other people's lives. He has the passion and motivation for gaining new experiences and knowledge, for effective social change, and for using innovative solutions to overcome social issues in his community.
Through the Lazord Fellowship, Musab conducted research about "Youth Mental Health Awareness in Jordan," with a group of other Lazord Fellows. However, the research journey is not over yet – this is only the beginning!
"All our dreams can come true, if we have the courage to pursue them. Do what is right, not what is easy!"
Ahmad Alzgoul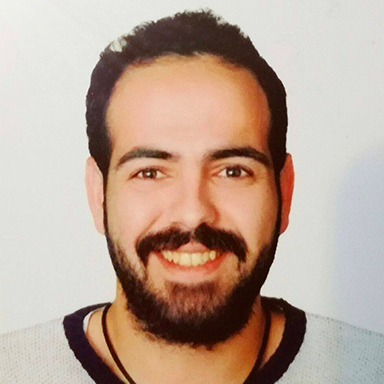 Having worked for several NGOs, Ahmad has excellent management skills and extensive experience in civil society. He is currently a Community Empowerment Officer at ActionAid, and truly believes in the idea of giving back to the community and supporting youth to become leaders so that they can help and influence their communities. According to Ahmad, the enlightenment of our future lies in the hands of our youth, so guiding them is the key to this bright future. He considers himself to be a good activist, having worked in several different fields to find the right path.
Riadh Dziri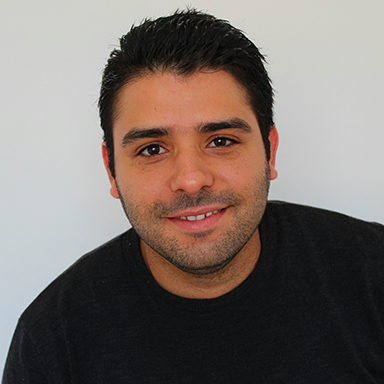 Riadh admires technology and innovation; therefore he studied computer science and graduated from the Faculty of Sciences of Tunis with a master's degree in computer science with the highest honors. He wanted to stand by his beloved country Tunisia, changed his career path, and professionally joined civil society.
He has been involved in many initiatives on human rights, freedom of association, governance and peace building. By getting accepted to the Lazord Fellowship, he made the best of a great opportunity to strengthen his network, foster his civic engagement and pave a new solid career path. After finishing the fellowship, he worked as a project coordinator at the organization where he had been placed as Lazord Fellow. Currently, he works as a project officer at a regional employers' organization.
"Aslama ! 'Do what you love, Riadh, and be what you want.' This is what i have been telling myself. Believing in what I want to become, driven by my passion, I'm confidently heading for success."