Mohamed Kahna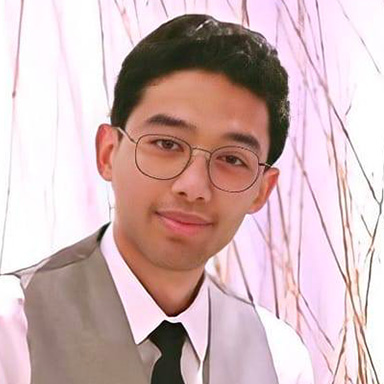 Mohamed Kahna is a surgical technologist and research developer in digital health with experience managing global teams and medical innovation consulting. His research focuses on the intersection of technology, healthcare, and society.
Kahna is fueled by his passion for understanding the nuances of medical innovation and technology. He considers himself a 'forever student,' eager to both build on his academic foundations in technology and health science and stay in tune with the latest digital innovation strategies through continued coursework and professional development. He believes mindfulness in the workplace and sharing knowledge is the key to success, which is why he is also a content creator on LinkedIn through his interests in medical technology and innovation.
After graduating from the Lazord Fellowship and improving his skills, he was invited by the general direction of military health in Tunisia to lead a digital health project during the pandemic COVID. He vastly improved the productivity of his department by implementing strategic project management methods and ensuring a work-life balance for his team.
Kahna is currently starting a new journey in Qatar as a project manager in digital health and is always interested in a challenge.
Ahmed Shehata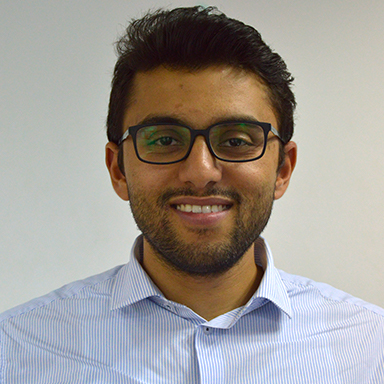 Ahmed started his experience in the field of development at the American University in Cairo by becoming the president of the Students in Action for Refugees club and teaching English as a volunteer. After graduating with a B.S. in chemistry from the American University in Cairo, he wanted to continue growing in this field, so he joined the Lazord Fellowship, focusing on STEM fields and youth. He did his training at Misr El Kheir's GESR incubator project, in partnership with EU research and innovation, and received a diploma in entrepreneurship from the Euro-Mediterranean University. Ahmed is currently working at AMIDEAST Egypt with the U.S.-Egypt Higher Education Initiative scholarship program for students coming from low socio-economic backgrounds. Through his work, he sends public university student scholars on short-term study abroad semesters at U.S. universities so that they can take classes relevant to their majors and be exposed to people from different cultures and backgrounds.
Abdel Rahman Alzubaidi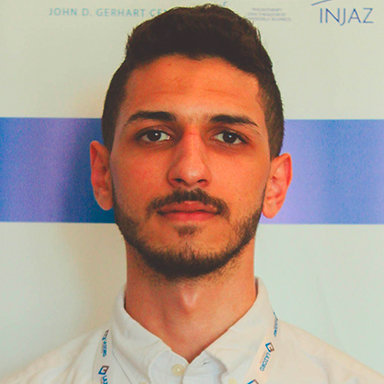 Abdel Rahman was born in Saudi Arabia and moved to Jordan for college. During his time in Jordan, he fell in love with activism and innovation. For him, the Lazord Fellowship was the logical post-graduation accelerator for his passion!
Abdel Rahman is an architect, cultural manager and entrepreneurial thinker, who works for being a motivator of social positive development. He has learned great project management skills through founding and designing many projects over the past 5 years. He has led teams of volunteers and craftsmen to create both sustainable impact and customer satisfaction. Abdel Rahman is influenced by intercultural experiences to value ideas, concepts and different perspectives.
Salma Karem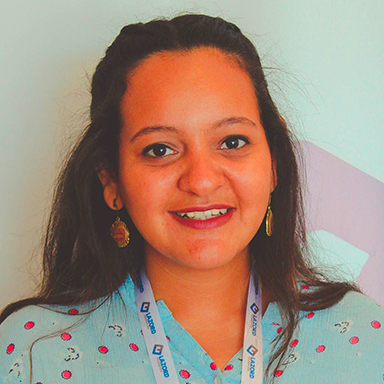 Salma has a bachelor's degree in political science, and has a passion for making a positive impact on people's lives, especially those who are in vulnerable situations or living on the margins of their societies. This is why she focuses mainly on refugee empowerment and providing access to quality education for all.
Her passion for civic engagement and education drove her to participate in many activities during her college years, including being a student union member and leading a team to design a mini-curriculum for a series of workshops that targeted first year university students, aiming to engage them with their new environment in college. After graduation, she joined the Catholic Relief Services (CRS) to work on their educational projects funded by UNHCR to help refugee children have access to education in Egypt, and was highly involved with their projects regarding child protection.
Through the Lazord Fellowship, Salma was placed at the Deutsche Gesellschaft für Internationale Zusammenarbeit (GIZ) GmbH. She is working on their Employment Promotion Project, where she is continuing her passion in creating opportunities by helping technical and vocational graduates access the labor market.
Omar Mostafa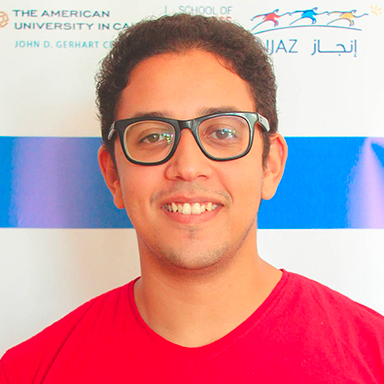 Omar is a Lazord Fellow who was placed at Yomken.com as a program coordinator. He is a veterinarian and hopes to initiate his own social enterprise in the veterinary field to further develop this sector. The aim of this enterprise would be to deal with societal and technical challenges in the daily lives of veterinarians that hinder the development of veterinary medicine, which in result has a negative effect on animal health in Egypt.
Omar has always been interested in civic engagement represented in NGOs and organizations that have a real impact on the society. In 2018 he founded the first community for Egyptian veterinary students through the International Veterinary Student Association in Upper Egypt. His interest in entrepreneurship led him to be a part of the Hult Prize as an organization community coordinator in 2017.
Maha Abu Oudeh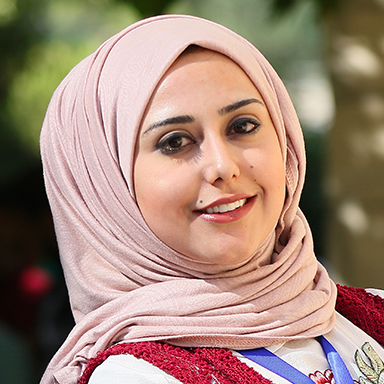 Maha is a young leader, an activist in society, and a highly motivated and ambitious individual. She has a passion for changing society and for being a part of the cause for this change. She believes that investing in young people is invaluable and that it is the secret for the prosperity of nations. She had the opportunity to develop her passion through the Lazord Fellowship, which has an effective role in supporting young people. Her work at Al Hussein Fund as project coordinator provided her with a wide experience in different fields such as education, entrepreneurship, development and sustainability.
Maha has also had the opportunity to be part of the Financial Inclusion National Strategy in Jordan, where she was able to represent Jordan in many countries. Through the Lazord Fellowship, Maha conducted the Final Research Project with team members Yusur, Hana, and Ashraf, on, "Gender Equity in Education in Yemen." Their project won the national competition in Jordan and the regional competition between Jordan, Egypt and Tunisia.
"Lazord is a gemstone, and this fellowship brought out the gems buried in our depths that we did not know existed."
Omar Rabie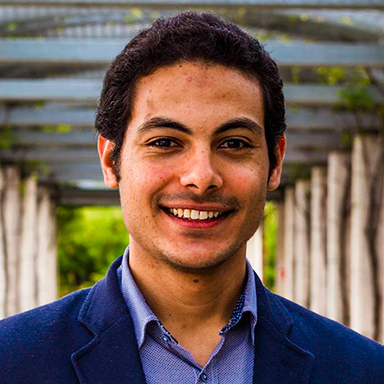 Omar is a lawyer with a strong background in corporate law and extensive experience in social and business entrepreneurship. He provides legal advice to social enterprises, start-ups, and non-profit organizations.
Omar has a wide range of professional experience in social innovation, entrepreneurship, and is working towards a career in the capacity building of enterprises and start-ups in the MENA region.
Along with Omar's legal practice, he currently works as an Advisor at GIZ. Prior to that, he has held several other positions: he was an Incubators and Accelerators Advisor at USAID's Strengthening and Enterprise Development (SEED) project; an Account Manager at Nahdet El Mahrousa (NM), supporting early-stage social enterprises by turning their ideas into operating social businesses; a Program Manager at Ana Masry Foundation; an active member of Green Arm; and lastly, a Communication and Social Mobilization Fellow at UNAIDS Egypt during the Lazord Fellowship.
Omar has a Bachelor of Law and a Master of Science in Europe Mediterranean Studies from Cairo University. He also has a diploma in Social Innovation Management from the UPeace Center for Executive Education in Costa Rica. In April 2016, Omar received a post-graduate certificate in Social Innovation Management from the Amani Institute in Nairobi, Kenya, where he also spent his legal apprenticeship at IKM Advocates, DLA Piper Africa.
Mohamed Jebriel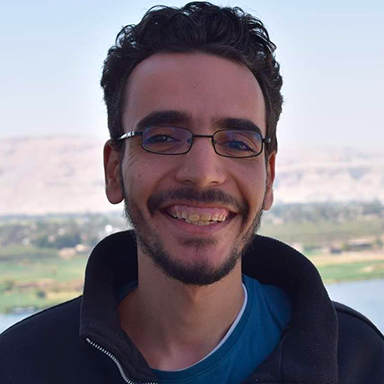 Mohamed joined the Lazord Fellowship in 2015, right after graduating from college. He was placed at United Nations Industrial Development Organization (UNIDO). During his year at UNIDO, he worked on two different projects in Upper Egypt in Minya and Luxor. Through the different interventions on the two projects, he was able to learn a lot about human security, green entrepreneurship, technical education, vocational training, agribusiness, and rural development. Shortly after the end of the fellowship, he joined UNIDO as a full-time employee with a focus on green entrepreneurship in Upper Egypt.
Mohamed is passionate about empowering Upper Egypt residents through providing access to knowledge and opportunities for youth, and enhancing the technical education and vocational training for students and graduates. He was able to live out his passion through his social initiative, "Upper Egypt opportunities hub platform," which is the first non-profit virtual community hub in Egypt for Upper Egypt residents. The hub supports neglected and marginalized communities in the following Egyptian Governorates: Beni Swaif, Fayoum, Luxor, Qena, Aswan, Assiut, Sohag, Red Sea, and New Valley.
His theory of change began when he was a volunteer leader at Masr Ta3mal, an initiative that helps students in career advising and planning; this initiative is supported by Microsoft CSR and United Nations Development Programme (UNDP). Mohamed is currently an entrepreneurship coordinator at Chemonics Egypt in the eco-industrial department, which specializes in supporting entrepreneurship programs that work with local and international agencies on renewable energy, waste management, agribusiness, and food production. Mohamed received his bachelor's degree in industrial education from Sohag University, and is currently planning to pursue a master's degree in green entrepreneurship and livelihood.
Alhassan Ahmed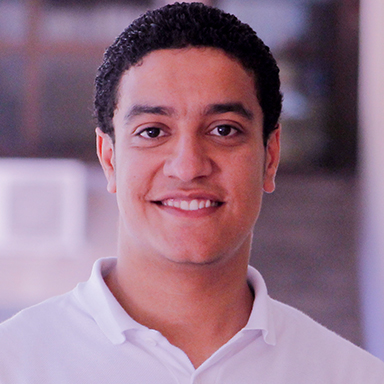 Alhassan is a co-founder of Tashabik coworking space in Alminya. As a Lazord Fellow, he worked at RiseUp Egypt, and participated in planning and implementing the biggest summit in the region: RiseUp summit. The summit hosts more than 5000 attendees from 50 countries. Alhassan has been proudly volunteering with several organizations for the last 9 years. He now works for Save the Children Egypt as a project assistant. This project is part of the Regional Development and Protection Programme (RDPP) and financed by the European Union through the EU Emergency Trust Fund for Africa. Masar is one of Save the Children's youth projects that aims to improve conditions amongst Egyptian, refugee and migrant children and youth in Ard Ellewa and other areas in Cairo.
"I am proud to be a part of the Lazord community and I'm grateful for this chance from the Lazord Foundation and the Gerhart Center."