Mohammad Sweidat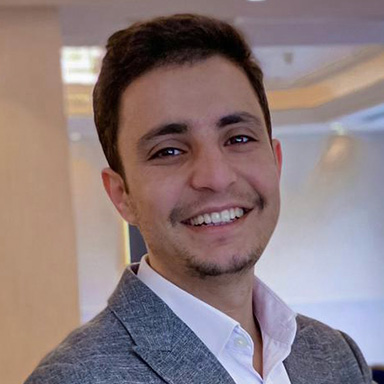 Mohammad is a Jordanian non-governmental organizations professional with 3+ years of experience in NGOs and extensive experience coordinating multi-stakeholder development projects related to local governance, accountability, and advocacy in Jordan and the MENA region. Currently, Mohammad is part of the Advocacy and Government Affairs team at the King Hussein Cancer Foundation. In addition to his role in managing Siwar Program, a program with more than 10,000 volunteers supporting the King Hussein Cancer Foundation and Centre in achieving their objectives, Mohammad also supports the national advocacy efforts that focus on serving KHCF's patients' centered agenda, enabling the success of the interventions in policy form, advocacy evidence generation, and stakeholder engagement and mobilization.
Mouamar Moumar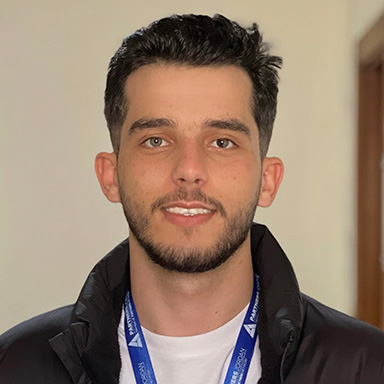 Muamer graduated from the Hashemite University with a bachelor's degree in international relations and strategic studies. He believes that young people in the Jordanian community do not receive adequate representation in the political system. He also believes that this is a result of misconceptions in youth's minds about political and partisan participation. However, thanks to the economic and political openness, youth in Jordan are developing their political knowledge in comparison to the past.
Through the Lazord Fellowship, he joined Partners-Jordan as a project coordinator, working on empowering and raising political awareness for women and youth. This is helping him further broaden his knowledge and deepen his understanding of the political atmosphere, which will eventually give him the chance to lead and have a role in Jordan's political reform.
Nancy Otoom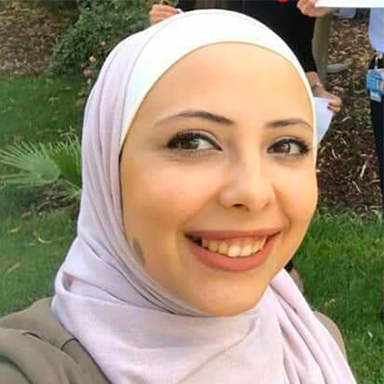 Nancy is a legal researcher and human rights activist. She received her bachelor's and master's degrees in law and international law from the University of Jordan. She has worked for over seven years in the humanitarian context, at INGOs and embassies.
She has worked in different sectors such as program coordination, political analysis and reporting, conducting and designing training and capacity building programs, in addition to doing several consultancies and research projects.
She has extensive experience working in embassies. She was a political officer at the British Embassy Amman for two years, and was responsible for human rights and legal analysis, in addition to policy-making sessions and programs for Chevening Fellowship Alumni in Jordan. Nancy is currently working at the Embassy of Canada Jordan in Amman as a political officer with similar responsibilities to those she had at the British Embassy Amman.