Hatem Mohyeldin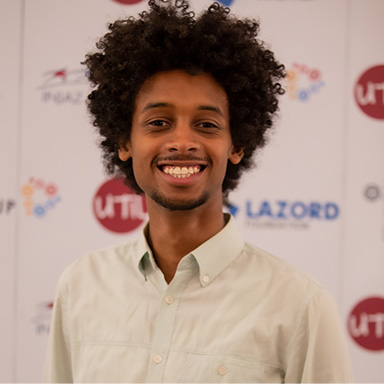 With a mind full of questions and an overwhelming desire for knowledge, Hatem Mohyeldin seeks to shape his own culture and philosophy to serve the society's goals in which he lives. While studying Arabic literature and literary criticism at Alexandria university, he sought to hone his analytical and philosophical skills; so he joined the Summer School of Philosophy as a student, then a lecturer, and then responsible for the content preparation team. Besides his participation in student activities as the coordinator's vice of the Safwa team, the student entity representing the Library of Alexandria (BA) within universities.
Adding to his practical experiences as a research assistant, researcher, data researcher, and proofreader in several institutions and projects during the period before joining the Lazord Fellowship. Based on his belief in knowledge and cultural diversity as a tool for the development of society and the harmony of its members, he enhanced his experience during his internship in the Civic Participation Unit at DEDI, and learned the different aspects of project management, and how to enhance the skills of participation, sustainability, and acceptance within the framework of cultural exchange.
During the last quarter of 2021, Hatem coordinated a project of critical readings of Naguib Mahfouz's works at the 6 Bab-Sharq Center in Alexandria, where the participants seek to analyse and interrogate the novels and discuss the text and its connection to reality, and then criticize it. This project turned to be the first step to "هوامش قارئ "which means "a reader commentaries" in the end of 2022, as he believe in the cultural discussion as a way to understand the society.
Aly Samara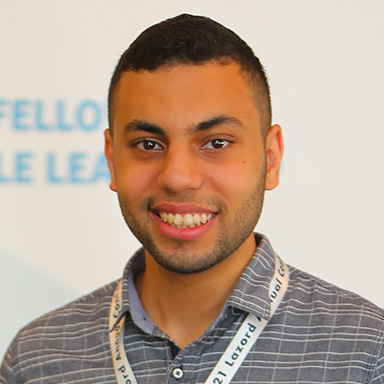 Aly holds a BA in Social Work and has three years of experience in the development sector, focusing on issues related to protection, gender, research, monitoring, evaluation basis. In addition, he works on capacity building for volunteers to qualify them for developmental work, as well as writing a guide for different programs. He is able to find the connecting links that allow these areas to complement each other.
Noran Youness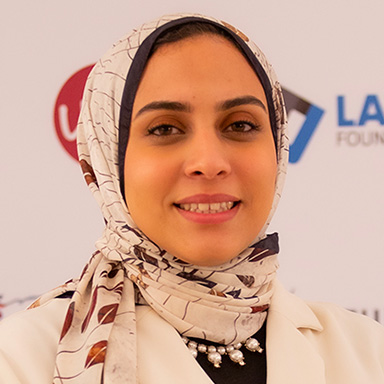 Noran is a versatile dentist with diverse interests. She has been heavily involved in different volunteering activities as well as different sectors of development ever since middle school. Her inquisitiveness led her to get involved in projects related to the environment, climate change, health accessibility, health prevention & promotion, children and youth without parental care, emergency/disaster relief and education. Upon graduation, she discovered that she wants to fix more than teeth and that she is in her element when working on activities related to bettering our community. That is when she was awarded the Lazord Fellowship and started her professional work in public health. Noran is on a mission to help people, and to improve health accessibility and community development. She is always on the lookout for opportunities to sharpen her skills to be better equipped to serve vulnerable populations and underprivileged communities.
Mohamed Amin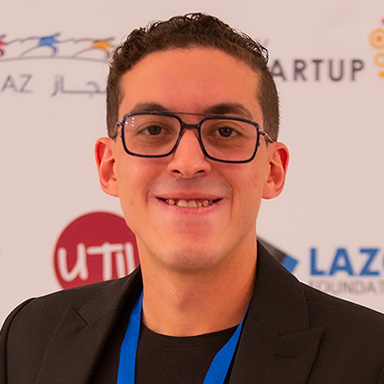 Amin is a Renewable Energy Engineer who started his journey in the development sector in 2017, focusing first on youth empowerment, then widening his perspective to focus more on sustainable development.
Amin believes in the power of building communities either through networking, fostering collaborations, capacity building, or raising awareness. This is why while working at AUC, he focused on supporting local communities and building their capacities. He also worked on promoting solutions and raising awareness during COP27 when he was responsible for the AUC pavilion in the green zone.
In addition, Amin received a certificate to be a trainer in sustainable development from the National Institute for Governance and Sustainable Development.
Now, he is more focused on building collaborative communities in the business and entrepreneurship sectors through his work with ElRehla (The Journey).
Maram Nabil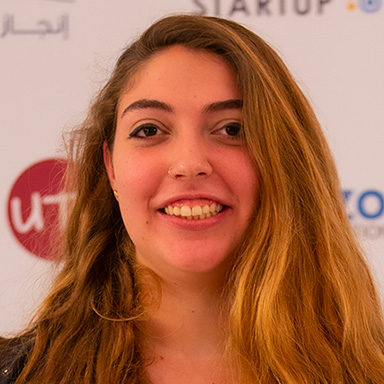 Maram graduated from Alexandria University as an interior designer. She has always been fond of helping the community ever since her stay in the USA as an exchange student. Her passion inspired her to volunteer and work for local and international organizations in Spain, Poland and the United States while she was at university.
After getting her bachelor's degree, she applied for the Lazord Fellowship to develop her experience in the community development sector. During the fellowship, she worked as a program officer for research and strategy projects with multiple INGOs such as GIZ, UNIDO and Plan. One of the most beneficial aspects of the program is the research component; she and her team wrote a research paper on, "Programs that Support Youth without Parental Care in Egypt." The findings and the recommendations have inspired partner organizations to consider changing their programs and policies. Her team won the Lazord research competition in Egypt.
Currently, she works as a program assistant for the global initiative WISE at Ashoka Arab World. She is responsible for activities targeting Arab women social entrepreneurs in the region.
Along with her work experience, she also became a certified trainer for gender and civic engagement through Goethe Institute, and is an advocate for minority groups rights in the region by the MRG.
Abdallah Hassouneh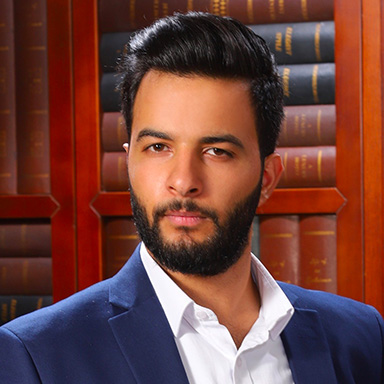 Abdallah Hassouneh is a youth activist and content creator, a Jordanian media and communications professional with 6 years of experience working with different local and international organizations in the non-profit sector. He has in-depth experience in design, communications, social media, photography, and filmmaking. Hassouneh is highly skilled at balancing multiple projects and coordinating tasks.
Imane Guetat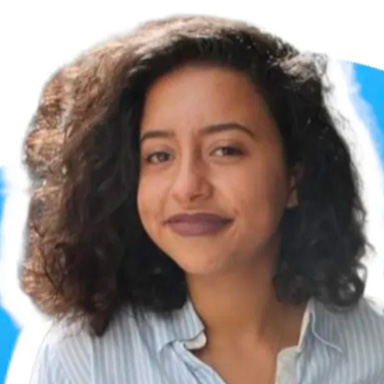 Lazord Alumna
General Secretary of JCI Sfax 2023
Training Developer at JCI Sfax 2022
Junior Digital Marketer
Hubspot Certified
Public speaking champion of Africa and the Middle East and present in the Top 4 Worldwide
Nehal Attiya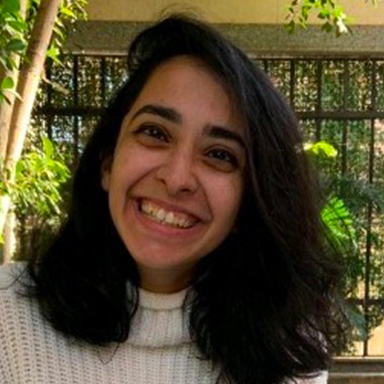 The whole story about Nehal's fondness for the development sector started with using handicrafts, colors and music in different artistic ways, leading to her passion towards informal education. Working with kids from different backgrounds and situations in Egypt and Italy showed her the importance of mental health for kids.
With the experience Nehal has in facilitating, researching, curriculum designing, and proposal writing, she started to wonder about more knowledge to enable her to connect artistic products of kids to their personalities, in order to understand more their psychological and emotional needs. This will help her develop a customized curriculum, and one day, achieve her life goal of creating an Art Therapy School.
She would like to deepen her knowledge in project management and explore more fields. Now she works in the social entrepreneurship field, a field she finds very interesting, rich, and inspiring. She believes that this will help her explore and deepen her overall knowledge and experiences.
Islem Allagui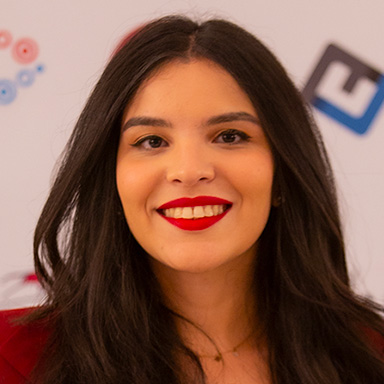 Islem Allagui is currently enrolled as a second year research master's student at the Higher Institute of Languages in Tunis and she specializes in Cross Cultural Studies and Poetics. Over the years, she has demonstrated valued leadership skills by means of participating in her college community activities. Her aspiration to create a positive change led her to volunteer on the management team of TedxSidiBouSaid to bring life into the event entitled 'Brighten Your Future'. As a debater, she participated in multiple trainings such as I Debate w Rasi 3ali and Sawty Debate Competition. She aspires as a leader to use her skills to make constructive change in her community and to inspire others to do the same.
Salma Ben Khelifa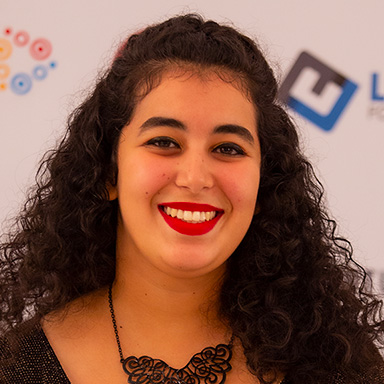 Through the Lazord Fellowship, Salma had the chance to be part of the most prominent NGOs within the Tunisian Ecosystem and she was lucky enough to have a team that strongly believed in her! She had the chance to experiment within the organization, first having responsibilities working with civil society partner organizations, then moving on to having a role in public relations. It has definitely been an enriching experience where she got to learn more about the Tunisian ecosystem, and in return give back to the organization.