Mohammad Sweidat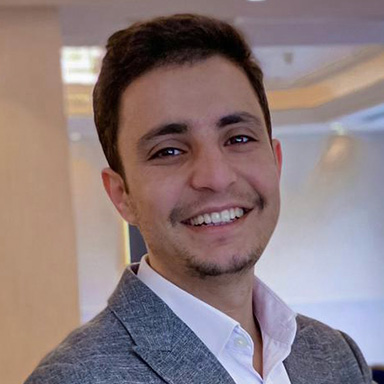 Mohammad is a Jordanian non-governmental organizations professional with 3+ years of experience in NGOs and extensive experience coordinating multi-stakeholder development projects related to local governance, accountability, and advocacy in Jordan and the MENA region. Currently, Mohammad is part of the Advocacy and Government Affairs team at the King Hussein Cancer Foundation. In addition to his role in managing Siwar Program, a program with more than 10,000 volunteers supporting the King Hussein Cancer Foundation and Centre in achieving their objectives, Mohammad also supports the national advocacy efforts that focus on serving KHCF's patients' centered agenda, enabling the success of the interventions in policy form, advocacy evidence generation, and stakeholder engagement and mobilization.
Samah Ben Tareef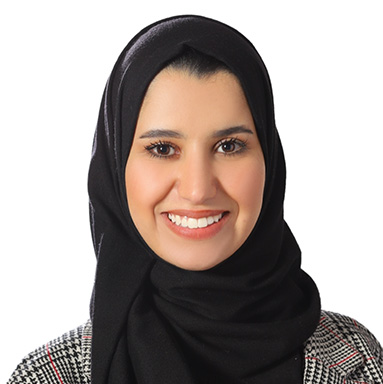 Samah is a passionate young woman in transformative change in communities. She has professional experience in monitoring, evaluation and project management in many sectors including education, socio-economic research, needs assessments and management consulting. She has a bachelor's degree in civil engineering from the University of Jordan. She is a PMD certified candidate. She was selected as the recipient of the fellowship for the Monitoring, Evaluation and Learning (MEL) of the the Middle East and North Africa Scholarship Programme (MSP) under the Dutch Ministry of Foreign Affairs. She passed the PHAP Credential Program Core Certification in Monitoring, Evaluation, Accountability, and Learning. Samah currently is a senior consultant at PwC where she works in the project management on big transformative projects in the gulf region.
Abdallah Hassouneh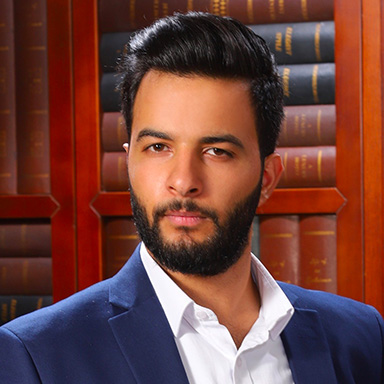 Abdallah Hassouneh is a youth activist and content creator, a Jordanian media and communications professional with 6 years of experience working with different local and international organizations in the non-profit sector. He has in-depth experience in design, communications, social media, photography, and filmmaking. Hassouneh is highly skilled at balancing multiple projects and coordinating tasks.
Nada AlQudah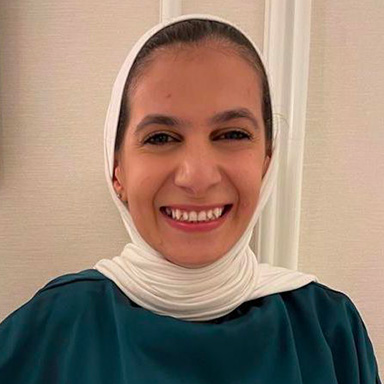 Nada is a children's advocate and protection enthusiast with a bachelor's degree in English language and literature.
Since she was 18 years old, Nada has joined several organizations and networks such as the British Council, Arabic HeforShe, and Loyac Jordan, focusing on child protection, education, and youth development. She is fortunate to have been able to engage in such opportunities where she has built a passion for child protection and education.
During the Lazord Fellowship, Nada worked with Global Nomads Group in global enrichment programs for young learners in the Middle East and the United States to promote empathy and peace, and build 21st-century workforce skills. Additionally, for the Lazord Fellowship Final Research Project, she conducted research on the, "Impact of social media platforms on self-esteem and body image," and presented her project during the Lazord International Conference.
After the fellowship, Nada began working for refugees and vulnerable communities, with a focus on protection, inclusion, and gender, at a local organization in Jordan. She has led an advocacy campaign for children who have experienced the worst forms of child labor in partnership with Walk Free organization.
Batool Altaher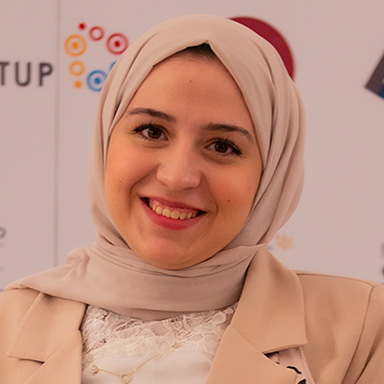 Batool is a very passionate and active law student interested in human rights and women's rights. Through the Lazord Fellowship, she worked for one year at Plan International, on a project which aims to empower girls and young women and enhance their participation in the decision-making process. This opportunity enriched her project management skills, in addition to empowering her with the importance of human rights-based projects to change harmful social norms.
Waseem Otoom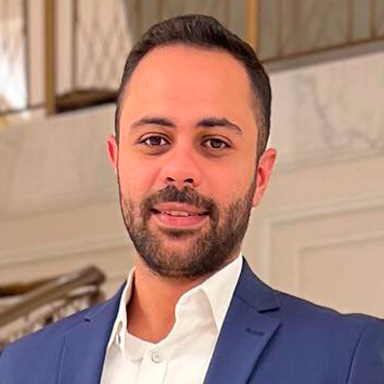 Waseem hold's a bachelor's degree in public administration from the University of Jordan, and has 3+ years of intensive experience working and volunteering in INGOs. Waseem actively participates in community-based initiatives that contribute to finding solutions related to education, human rights and micro, small, and medium enterprises.
Renad Algorani
Renad Algorani is a psychology graduate with three years of experience working in psychology and youth empowerment. She is also a certified Social and Emotional Intelligence Coach by the International Coaching Federation (ICF).
Renad is the Executive Director of Circle of Hope for Mental Health Awareness. She is also a trainer and supervisor with Saaya Health (Saudi Arabian company).
During the Lazord Fellowship, Renad worked as a Youth Care Project Assistant at SOS Children's Villages. After graduating from the fellowship, she returned to the SOS to work as a National Safeguarding Coordinator at the national office of the SOS Children's Villages in Jordan.
Ranya Rabadi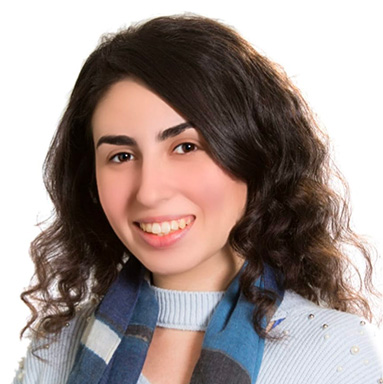 Ranya sometimes goes by her name and other times by Miss Google, only because she simply researches every flying thought she has! Part of that is due to being brought up by parents in the STEM field, living abroad away from her country of origin, and due to the vast exposure to different cultures around her. It is through that realization at just 15 years old that she knew she was a people's person, and her calling is that of servitude; it was also the year she held my first real leadership position. Furthermore, her keen interest in research and evaluation have granted her the opportunity to work alongside university professors and others on public health research. She continues to serve as a technical team officer in the humanitarian sector where she is involved in protection, gender, and the field closest to her heart: public health and SRH.
Yamen Haikal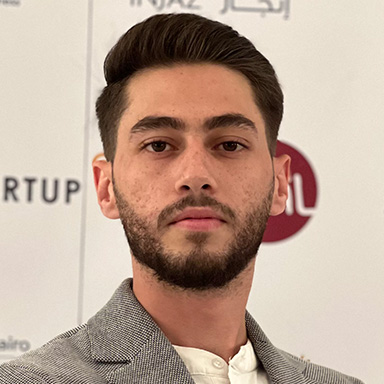 Yamen is a results-oriented researcher with a strong interest in social activism. He graduated from Arab International University with a bachelor's degree in pharmacy. Originally from Syria, he has spent the last four years working in the humanitarian sector, gaining valuable experience in protection, emergency response, education, and peacebuilding. During his journey, he has learned how important data management is to making sustainable and impactful interventions, and he came to the conclusion that without reliable data, there would be no impact. As a result, this encourages him to leverage graphic design and data analytics to turn dull and unsystematic data into meaningful visual art.
Mouamar Moumar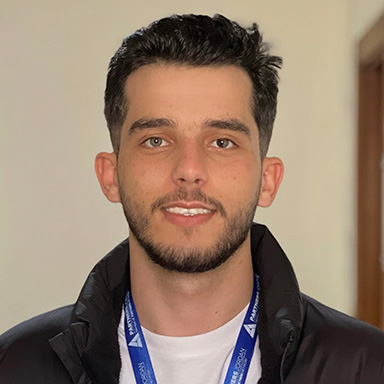 Muamer graduated from the Hashemite University with a bachelor's degree in international relations and strategic studies. He believes that young people in the Jordanian community do not receive adequate representation in the political system. He also believes that this is a result of misconceptions in youth's minds about political and partisan participation. However, thanks to the economic and political openness, youth in Jordan are developing their political knowledge in comparison to the past.
Through the Lazord Fellowship, he joined Partners-Jordan as a project coordinator, working on empowering and raising political awareness for women and youth. This is helping him further broaden his knowledge and deepen his understanding of the political atmosphere, which will eventually give him the chance to lead and have a role in Jordan's political reform.