Renad Algorani
Renad Algorani is a psychology graduate with three years of experience working in psychology and youth empowerment. She is also a certified Social and Emotional Intelligence Coach by the International Coaching Federation (ICF).
Renad is the Executive Director of Circle of Hope for Mental Health Awareness. She is also a trainer and supervisor with Saaya Health (Saudi Arabian company).
During the Lazord Fellowship, Renad worked as a Youth Care Project Assistant at SOS Children's Villages. After graduating from the fellowship, she returned to the SOS to work as a National Safeguarding Coordinator at the national office of the SOS Children's Villages in Jordan.
Ranya Rabadi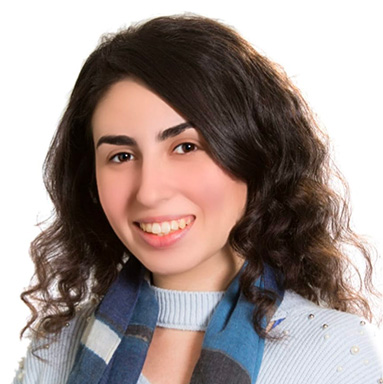 Ranya sometimes goes by her name and other times by Miss Google, only because she simply researches every flying thought she has! Part of that is due to being brought up by parents in the STEM field, living abroad away from her country of origin, and due to the vast exposure to different cultures around her. It is through that realization at just 15 years old that she knew she was a people's person, and her calling is that of servitude; it was also the year she held my first real leadership position. Furthermore, her keen interest in research and evaluation have granted her the opportunity to work alongside university professors and others on public health research. She continues to serve as a technical team officer in the humanitarian sector where she is involved in protection, gender, and the field closest to her heart: public health and SRH.
Yamen Haikal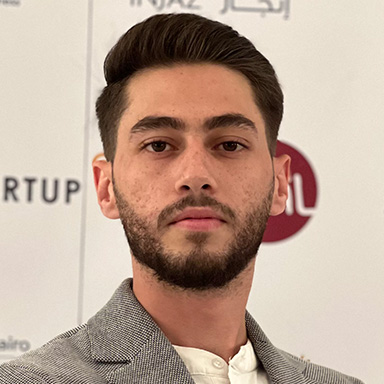 Yamen is a results-oriented researcher with a strong interest in social activism. He graduated from Arab International University with a bachelor's degree in pharmacy. Originally from Syria, he has spent the last four years working in the humanitarian sector, gaining valuable experience in protection, emergency response, education, and peacebuilding. During his journey, he has learned how important data management is to making sustainable and impactful interventions, and he came to the conclusion that without reliable data, there would be no impact. As a result, this encourages him to leverage graphic design and data analytics to turn dull and unsystematic data into meaningful visual art.
Mouamar Moumar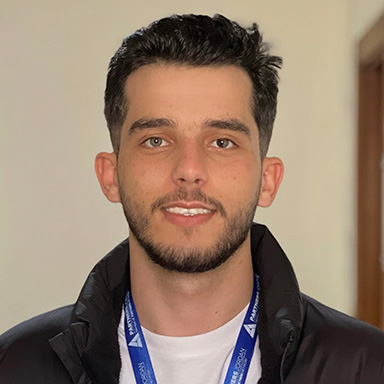 Muamer graduated from the Hashemite University with a bachelor's degree in international relations and strategic studies. He believes that young people in the Jordanian community do not receive adequate representation in the political system. He also believes that this is a result of misconceptions in youth's minds about political and partisan participation. However, thanks to the economic and political openness, youth in Jordan are developing their political knowledge in comparison to the past.
Through the Lazord Fellowship, he joined Partners-Jordan as a project coordinator, working on empowering and raising political awareness for women and youth. This is helping him further broaden his knowledge and deepen his understanding of the political atmosphere, which will eventually give him the chance to lead and have a role in Jordan's political reform.
Shahd Alayed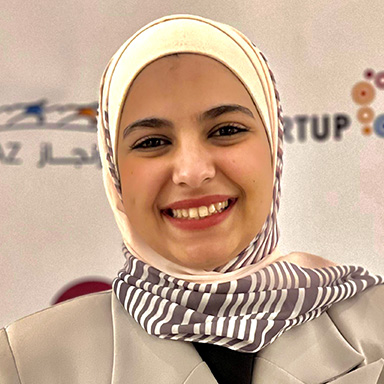 Shahd Alayed is a youth leader who graduated from the Hikmat Leaders program. She is interested in community work and social entrepreneurship, particularly in the education and unemployment fields. Shahd started a project called "PlanZ" to address the gap between student skills and market needs. Through the Lazord Fellowship, Shahd is working as a MENA training assistant for New Tactics in Human Rights.
Haya Naber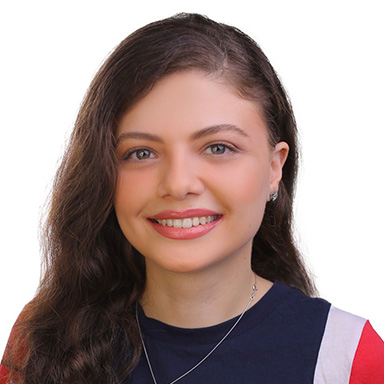 Haya graduated from The University of Jordan with a B.Sc. in Human Nutrition and Dietetics. Her passion and success enabled her to get the Distinguished Student scholarship at her university. During her academic studies and after graduating, Haya worked with airlines, clinics, and hospitals. These experiences enabled her to gain technical and management skills.
Haya's journey in civic engagement started when she was in school in the form of volunteerism by taking part in the school's small initiatives that benefited her community. Her journey continues to this day.
In her last academic year, Haya combined the knowledge she gained in her studies with her passion for nutrition and public health, leading teams on a non-profit platform aiming to spread nutritional awareness to Arabic-speaking audiences. Haya also enjoyed volunteering in diverse areas through nahno.org, the national platform for volunteering and youth participation. Haya thinks that these experiences enlightened her on issues and obstacles that people face in our community.
If Haya had a superpower to change the world for the better, it would be to grant good health to everyone because the foundation of all happiness is health. According to Haya, health is indeed a divine gift to humankind.
Yafa Alshayeb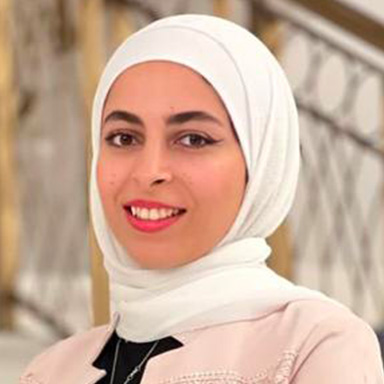 Yafa holds a B.A. in Pharmacy. Through the Lazord Fellowship, she is placed at Generations for Peace (GFP) as Programs Coordinator. Her areas of focus will be on on protection, gender-based violence, mental health and psychosocial support, assisting in volunteer training, building partnerships with the National Counselor for Family Affairs, and many other activities.
Anoud Abulghanam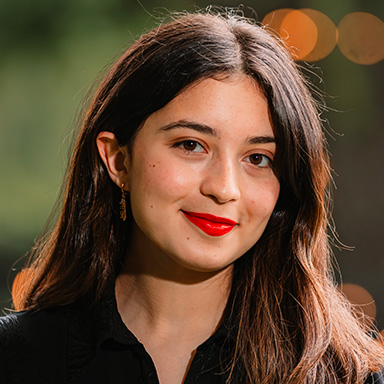 Anoud Abulghanam (also known as An Li in Chinese) is currently working in communications at Finn Church Aid, a Finnish NGO dedicated to providing opportunities for the livelihood of youth in Jordan. A firm advocate of trying new things and being a little spontaneous, Anoud decided to pursue a degree in Chinese, start her own chocolate business from home, and travel to the USA through a Women's Leadership Program. This comes from her belief that trying is better than not, you don't have to have things figured out 24/7, you should do what you love with love and that your mental health and wellbeing is a top priority. In her free time, Anoud loves to read (to romanticize her life and pretend she's a fictional character), bake, go on walks and study Chinese.
Ahmad Bani Mostafa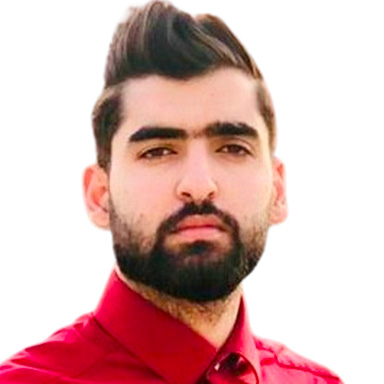 Ahmad is a results-oriented mechatronics engineer who has achieved academic success. He also has a good track record of leadership, monitoring and evaluation, as well as data analysis. He is highly motivated to launch his path career in project management, entrepreneurship, and engineering.
Born and raised in Jerash, Jordan, Ahmad is enthusiastic and eager to help make the world a better place, regardless of how small each step is, because every step matters. He decided to apply for the Lazord Fellowship, because its vision and scope align with his, as he believes that the fellowship will definitely widen his vision and enhance his skills in civic engagement, which will allow him to serve his community.
Ahmad loves communicating and connecting with others as he sees that you learn more from experiences and interactions with others. He dreams of reaching a position that will enable him to use his skills for the benefit of his community. A quote that sticks to his mind is, "We make a living by what we get, but we make life by what we give."
Arwa Mufleh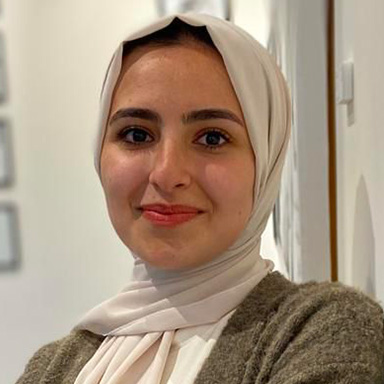 Arwa is a young social worker and activist curious about working with diverse perspectives to enact change. She received an undergraduate degree in social work with individuals, youth, and communities from the University of Jordan. Through the Lazord Fellowship, she is currently a program assistant at Plan International. Her experience is rooted in a rock-solid background of working with youth from all cultures and different life circumstances. Through these experiences she has gained a diverse set of skills in research, facilitation, projects, and event management.
If Arwa had a superpower, she would like to have the power to make people's dreams come true, especially those of children who dream of completing their education, women who dream of independence and salvation from injustice, men who dream of stability, and human beings who dream of salvation from war and hope to return to their homes.